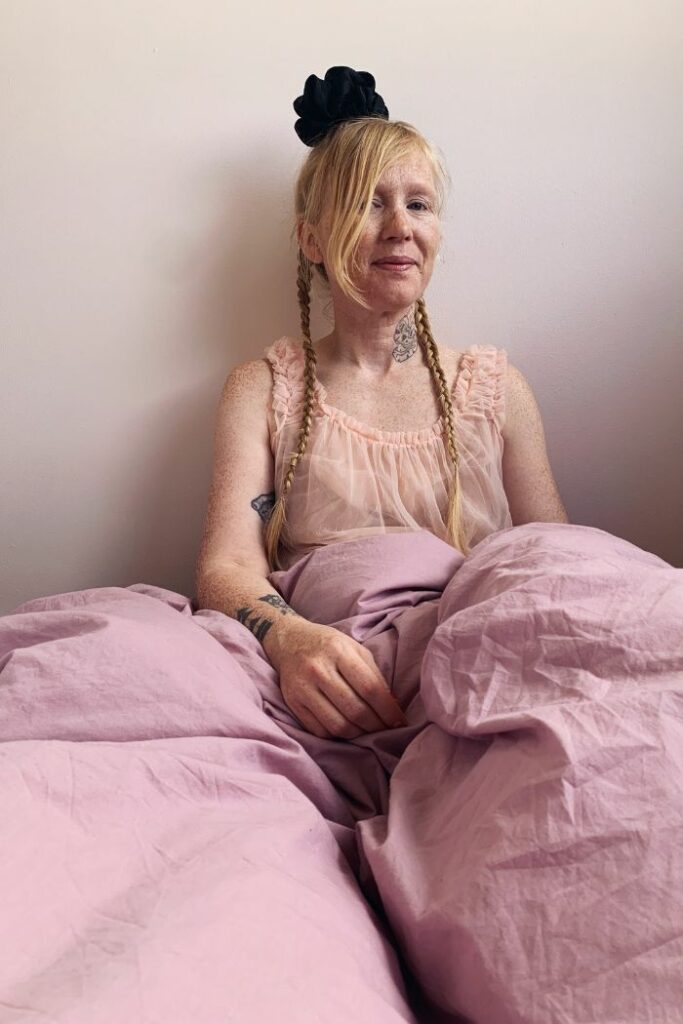 "Good food comes before cleaning!

Life will be more fun that way."
In this mini-series we present a minimized version of our In Bed With interviews – now we focus on the little ones, their favorite things to do, and mini routines.
We've recently fallen for the personal Instagram account of expressive writer and street artist Jessica Hallbäck, mostly known for her socially critical, feminist, and anti-racist art in Stockholm's subway system. A few years back, she changed her canvas to the streets of Malmö in the south of Sweden, where she lives with her love Ramón and the kids Frankie, 1,5, Liana 3, Lily 13, and Zoe 15. We asked Jessica to share some snaps from their weekly routines around this beautiful mess called life. Enjoy!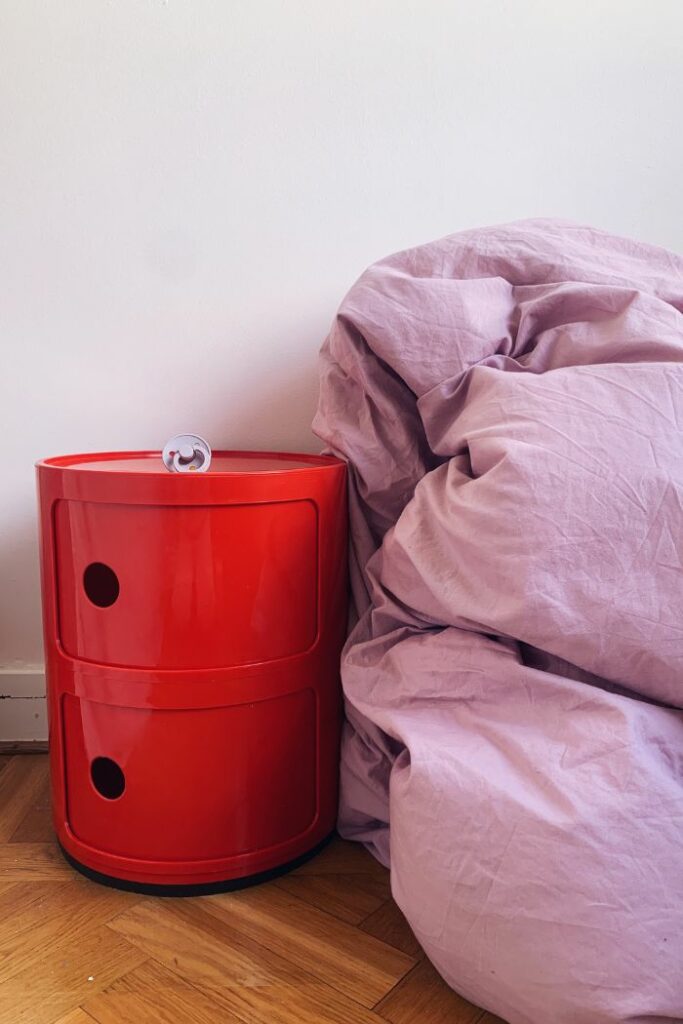 Longing for bed
Our home is so significant to us. For the last two years, we have spent almost all our time at home because we have had two children. Ramón has been on parental leave, and I have been working from home as an artist. During the toddler years, the bed becomes something you long for. With small children, sleep often suffers, and that has undoubtedly been the case for us. So on the weekends, we all walk around in pajamas, dragging our duvets to the sofa. Also, I try to enjoy a cup of coffee in bed before the day starts. This is done most easily with some help from Babblarna or Bolibompa. I love that our kids enjoy watching TV.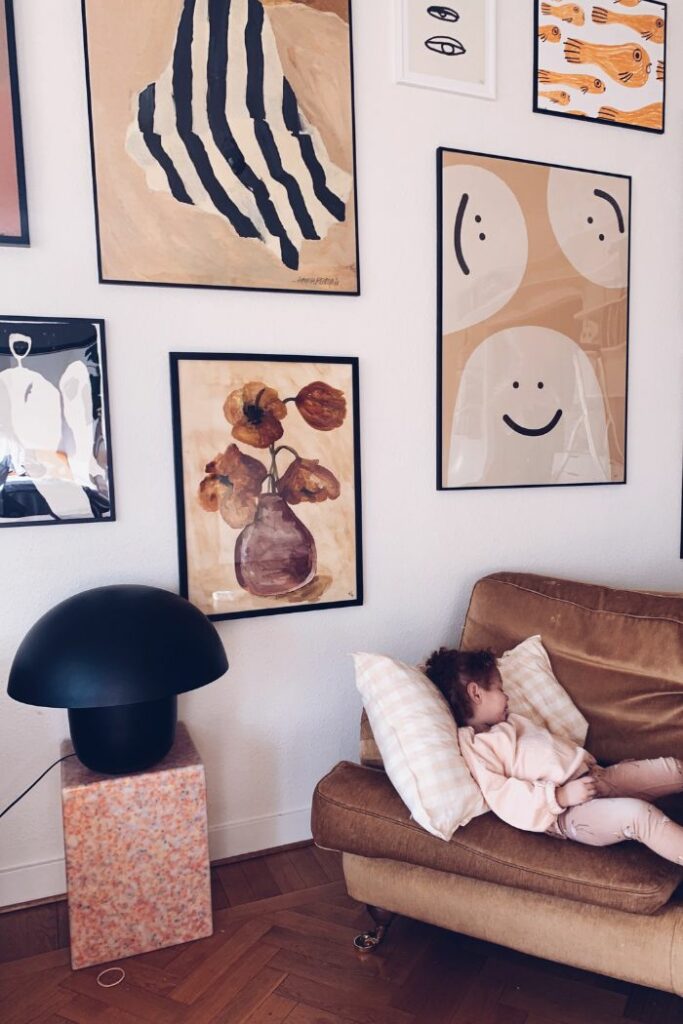 Food before cleaning
In this family, we also love food, so breakfast is crucial. None of us think it's sufficient to eat a dry slice of bread with a bit of butter; we want to put time and love into breakfast and are happy to stand by the stove for a while to achieve that little extra. Rolls left to rise in the fridge overnight are a favorite. Or maybe it's pancakes, but that will have to wait until we buy another frying pan. Frying pancakes for six people takes time. But, weekdays are not as advanced, of course, we are not made of time. However, good food comes before cleaning! Life will be more fun that way.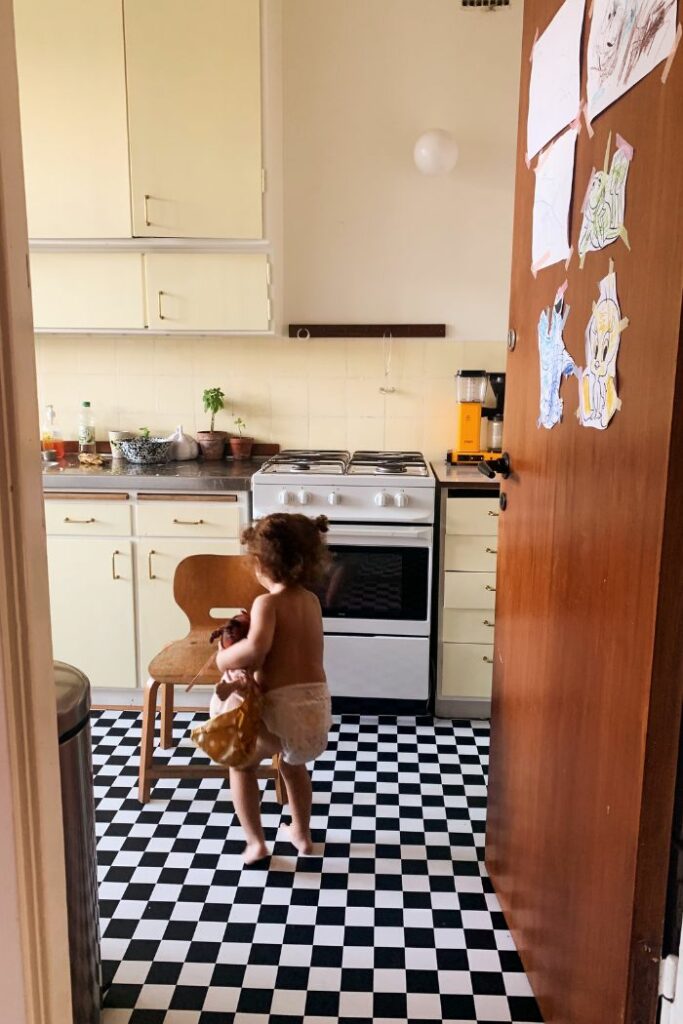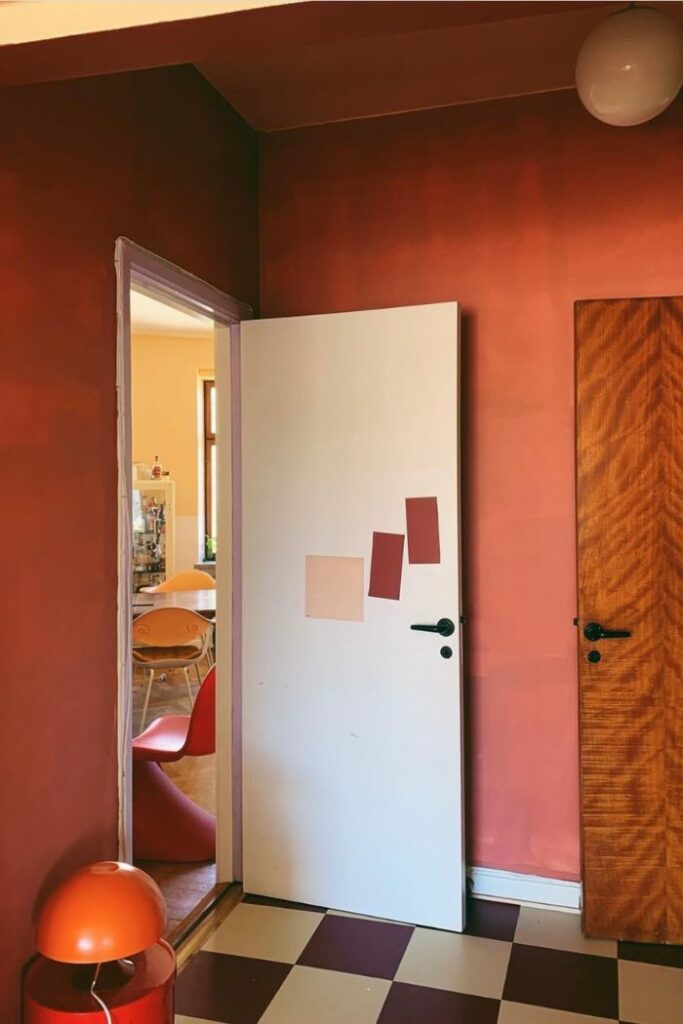 Nap time!
After our weekend breakfast, it's almost time for the children to nap again. Most of the time we put them in the stroller and go for a long walk. We bring those little cot-size duvets in the stroller. They are just the right size and so cuddly.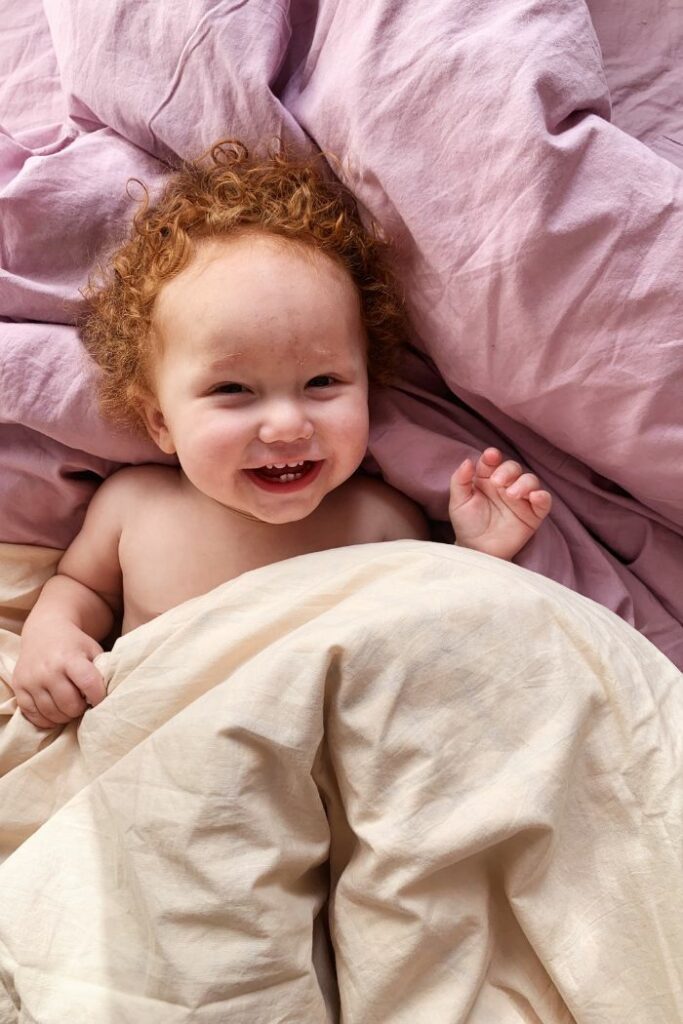 We're all different
Ramón and I often long for bedtime, but somehow we still end up crawling into bed far too late. Most of the time, we get to sleep alone in our double bed, but sometimes Frankie wants to come over for an hour or two when he has a little trouble sleeping. Liana only sleeps with us if she is sick. She has always enjoyed sleeping in her own bed. Soon she will be able to change her crib for a regular bed. It will be exciting.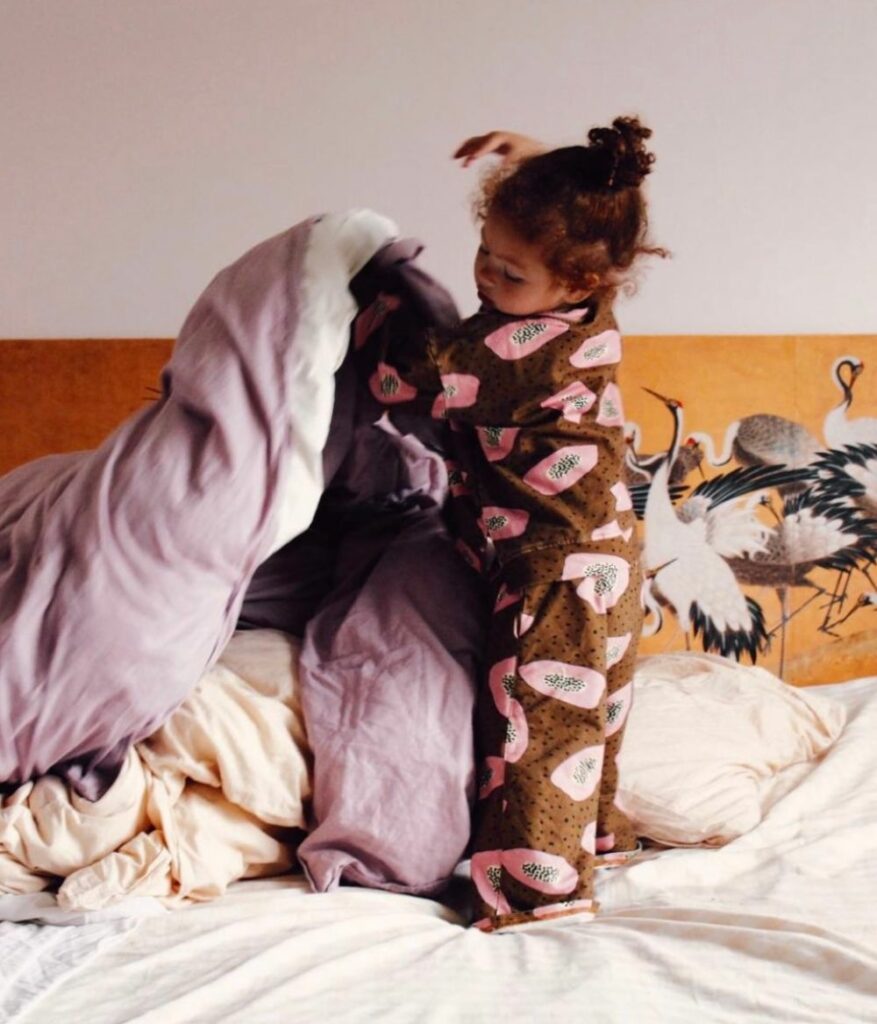 Early gruel birdy
A while ago, when we traveled to Stockholm, Liana had to sleep on a mattress on the floor. When we woke up in the morning, she had already gotten up without telling anyone and poured lots of gruel powder all over the apartment …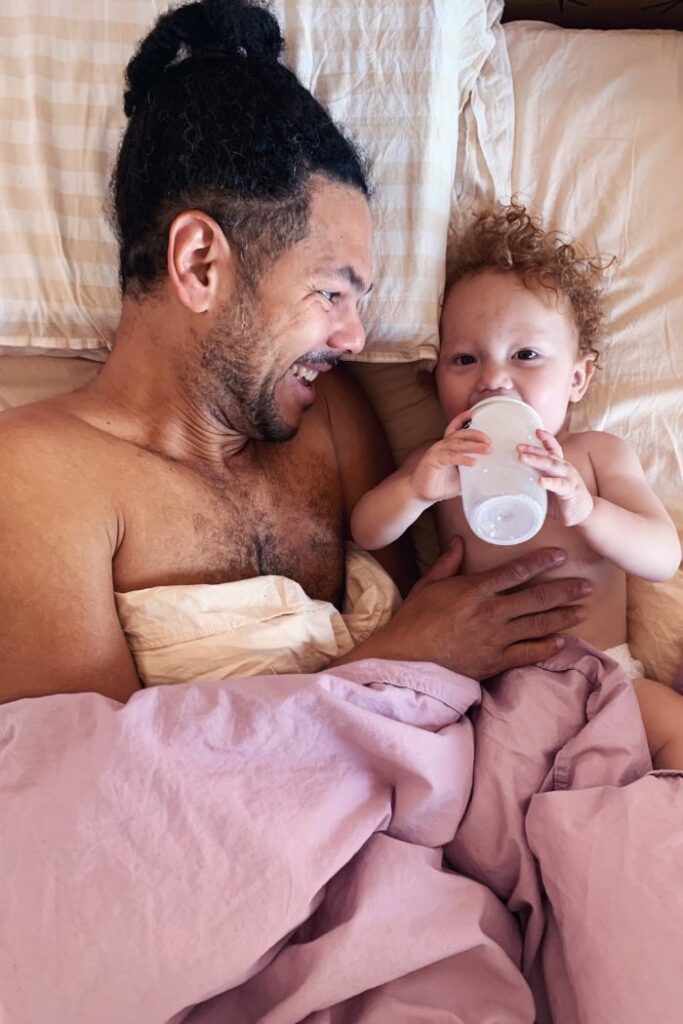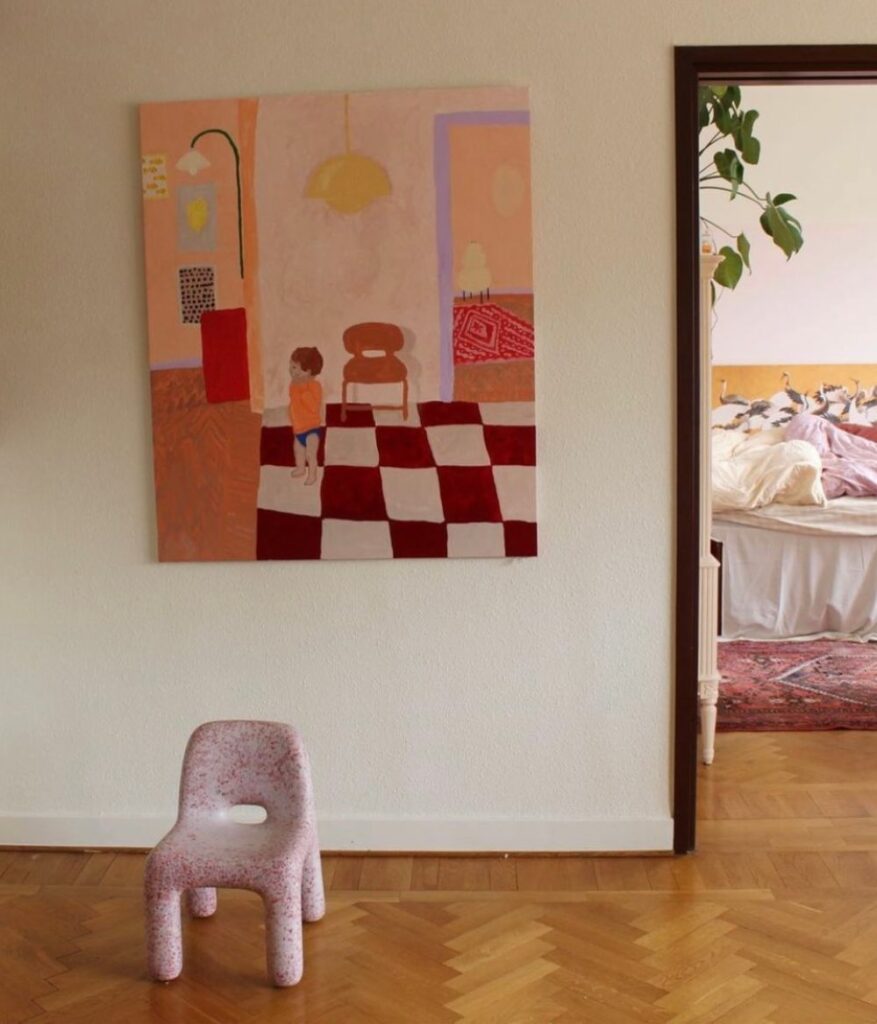 Words and images by Jessica Hallbäck
Shop the look