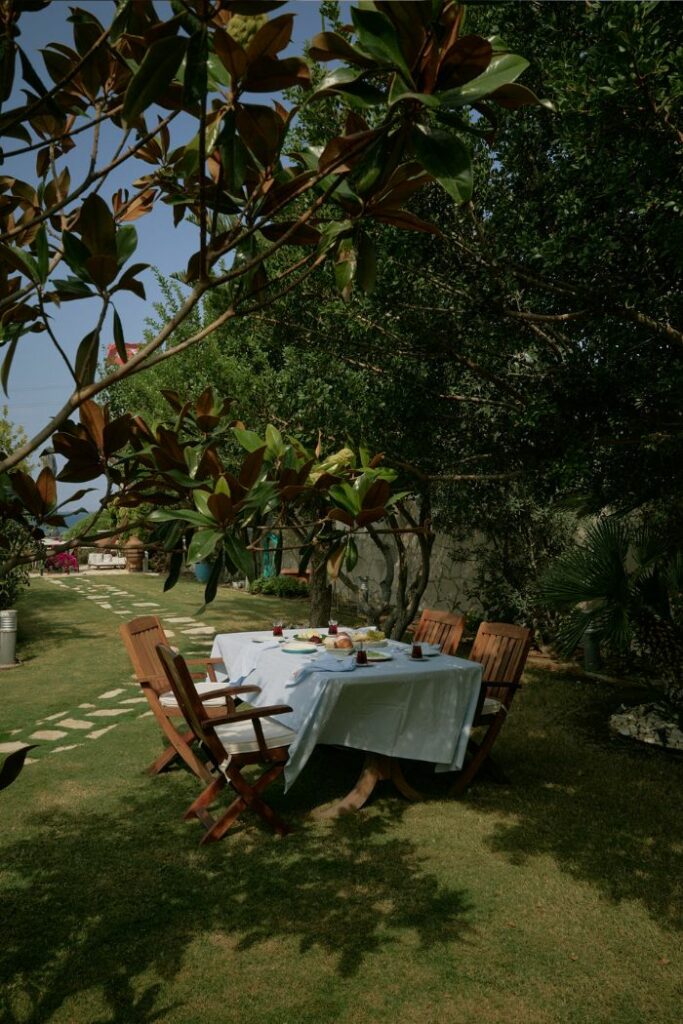 Tea+cheese+bread+olives+eggs+spreads = Turkish breakfast. Say a person who could take us through this lifestyle navigated meal better (and serve it more beautifully) than Instagram darling Pinar "Petite foods" Bakirdan. We are waiting.
I have spent all my summers here on the Aegean coast of Turkey, in a city called Izmir. My parents moved here many years ago. This time, we are here for a more extended period than usual, thirty-five days to be exact! It feels like summer vacation all over, which is a feeling I strive for every summer, but life usually gets in the way.
When here, I decided to treat you to an authentic Turkish breakfast. Have I tired your ears about it already? Eh, I live for Turkish breakfast.
In our family breakfast is a meal that we don't have to discuss, which is nice. There is always something on the table that someone craves because so many different things are on display.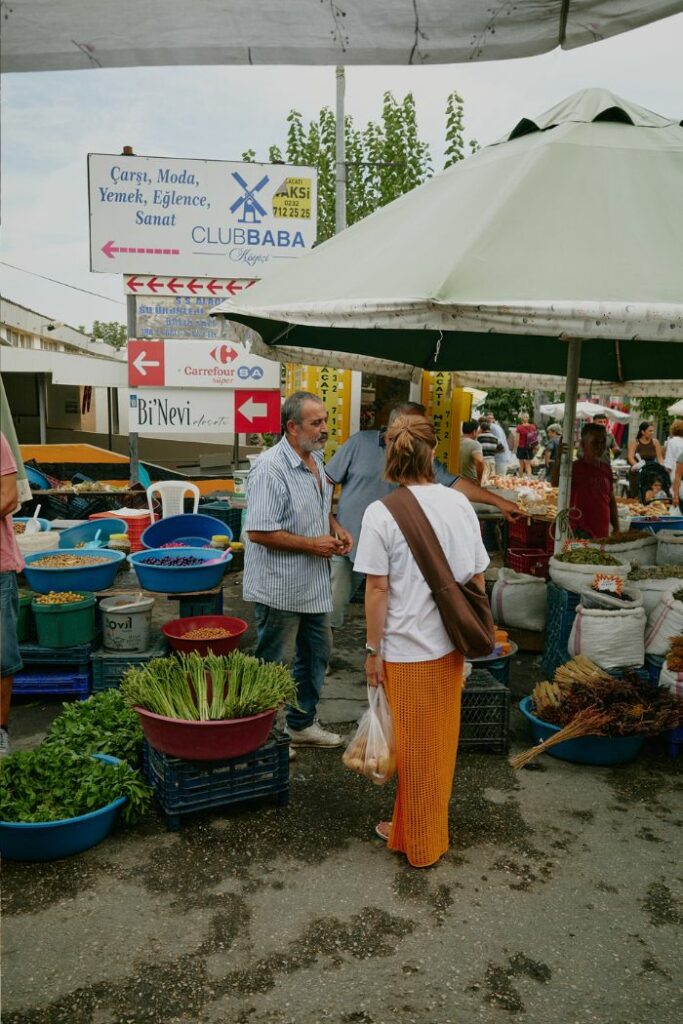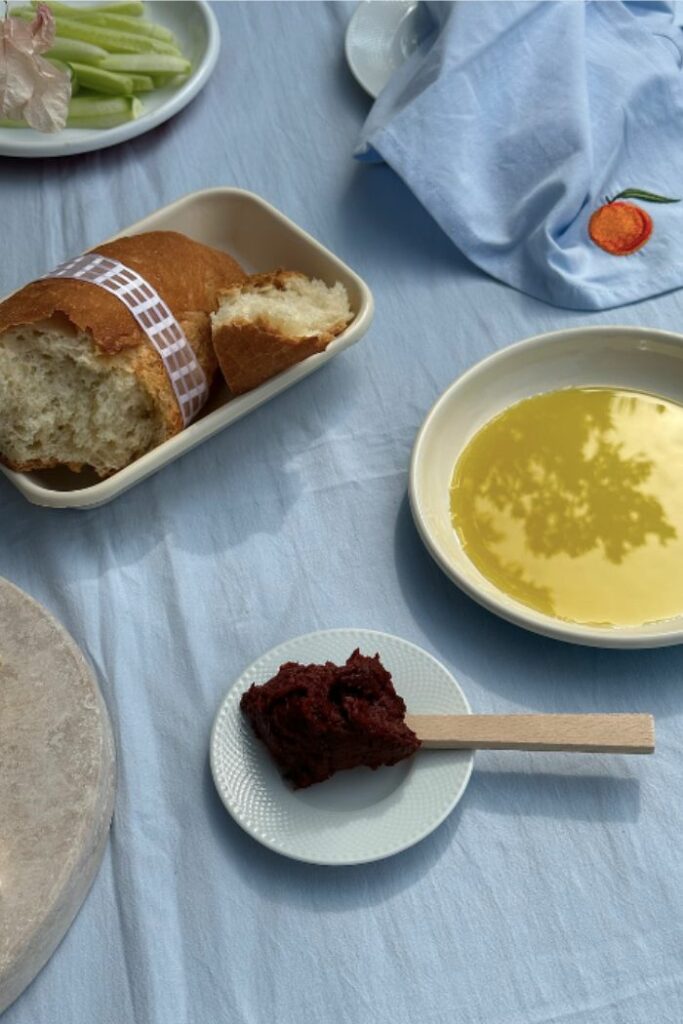 Turkish breakfast
Turkish breakfast lacks rules, but there are certain things that should be included, otherwise, you have made a mistake. So, here comes a little list:
Tea: It should be black and preferably with sugar.
Cheeses: e.g., feta cheese and braided cheese.
Bread: Pide, simit, sourdough bread, baguette – choose what you like.
Olives: Black and green, pitted.
Eggs: There are so many varieties! Menemen, Çılbır, boiled eggs, eggs with sucuk (Turkish Sausage).
Toppings: Butter, jams, honey, olive oil.
Vegetables: Tomato, cucumber, fresh chili, arugula, green salad.
So, tea+cheese+bread+olives+eggs+spreads+vegetables = Turkish breakfast.
Then, you can add everything between heaven and earth. I know it might sound like a lot, but it's a lifestyle.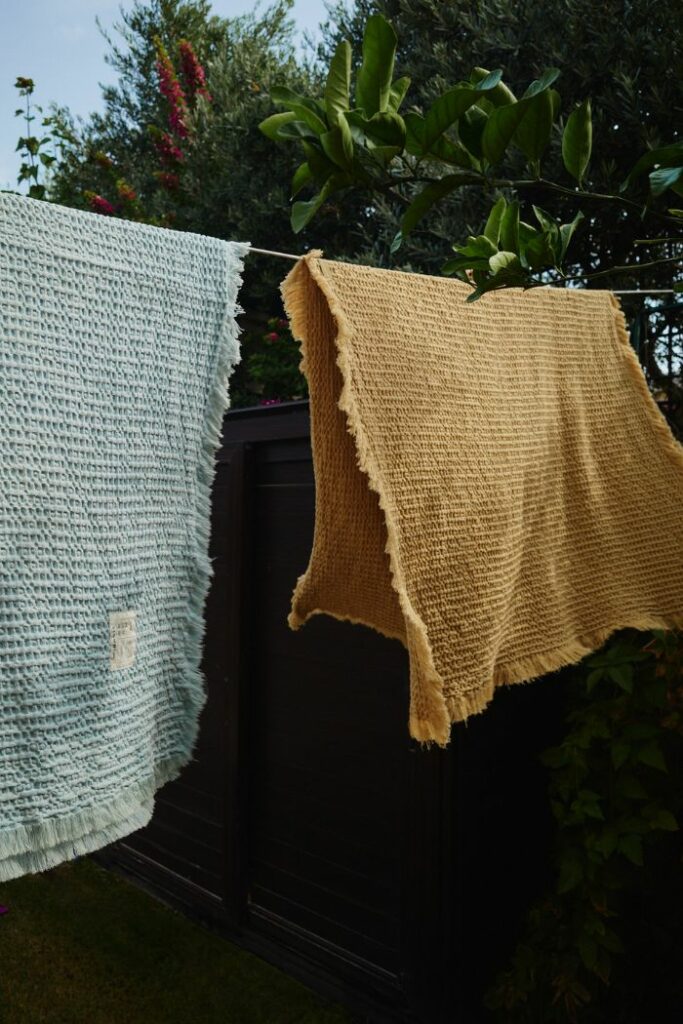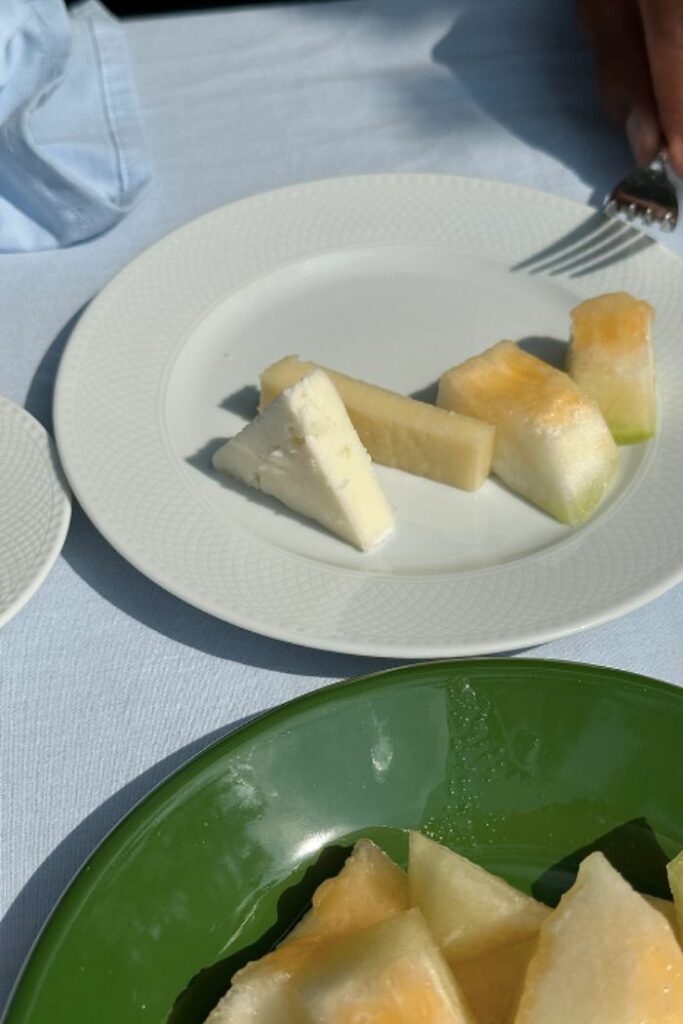 Images by Dominic Lundahl 
Text by Pinar Bakirdan
Shop the look