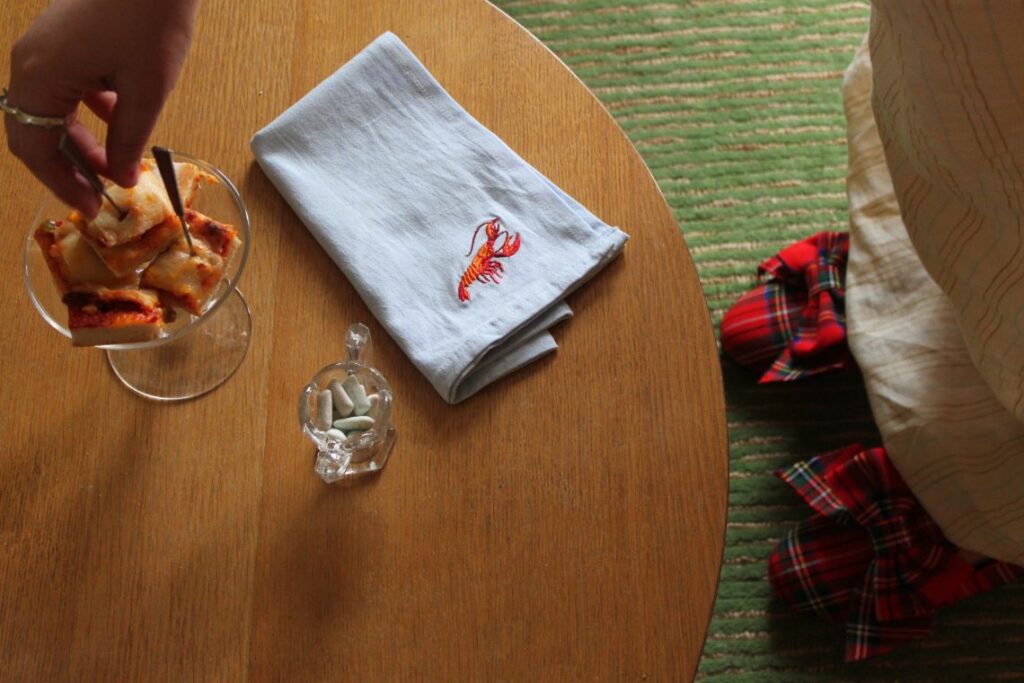 When influencer and queen mother of the viral Roman empire trend, Saskia Cort, invites us over for dinner we are in for an Italo disco night! Fish sticks (in a Herringbone parquette pattern) and one-night stand stories over freshly squeezed oranges set the mood, and the night can only end when the voices of gossip have fallen silent. 
What's the occasion?
It's always a spontaneous reason to meet up. I invite someone over at the last minute and always take whatever I have at home.
Who's attending?
 A friend that is coming over for some qualified gossip.
Evening starts at:
Somewhere between 6 and 9.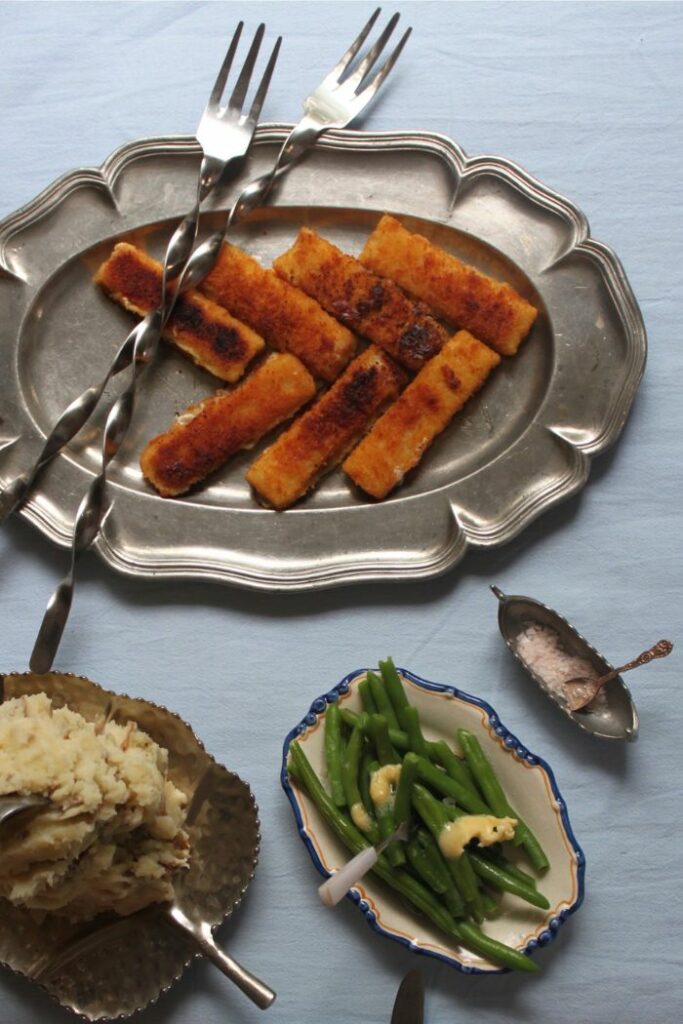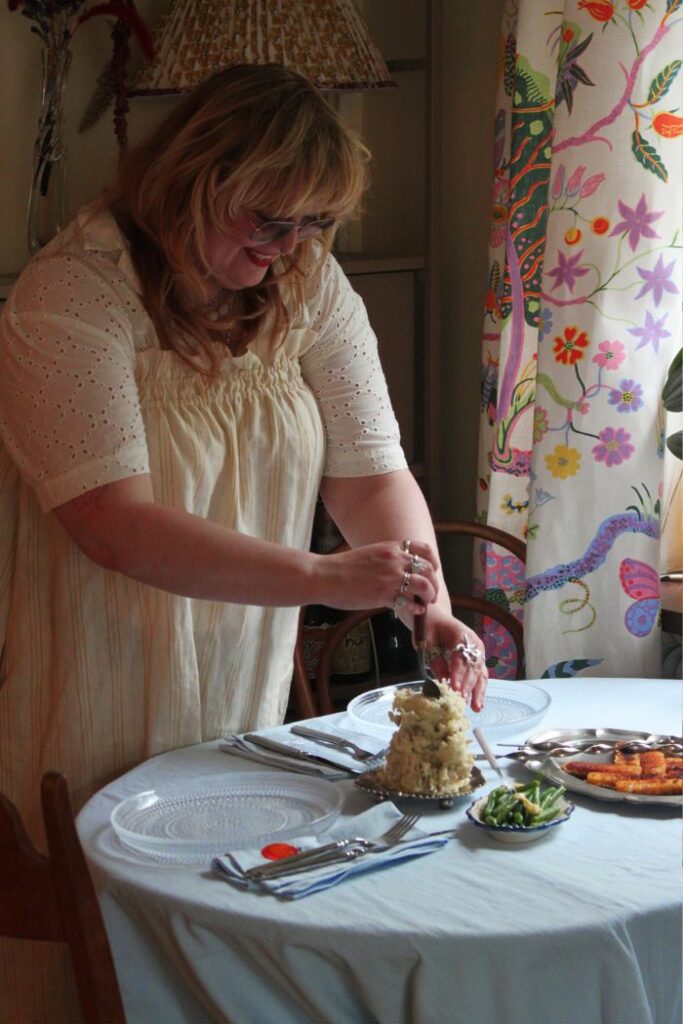 What is served?
Today, I made fish sticks, a tower of mashed potatoes, and French beans with butter. I like fun everyday food. It doesn't matter what it is, as long as it's nice. And if you have guests, snacks before and after the meal are essential. They should be placed in many different and easily accessible places. Today, there is Billy's Panpizza and chewing gum.
What do you drink?
Freshly squeezed orange juice, not because it goes with the food, but because it is so damn good.
What soundtrack sets the mood?
Something Italo disco! Because I'm a hipster, and I'm doing my Hipster job.. 
What plates do you use?
I like to mix expensive designer china with odd vintage finds; I collect these glass plates from Iittala. It is a constant search, and I buy pieces as soon as I find them.
What glasses do you use?
Crystal glass from an antique shop, with straws.
What cutlery do you use?
This fantastic restaurant cutlery in silver that I forgot the name of. Super heavy in your hand and very hard to get hold of.
What flowers (or other eye-catchers) do you have on the table?
The food is the decoration; edible decoration is my thing.
The evening ends at:
After we've dealt with all the gossip about our latest home trailers.
How would your guests describe you as a host?
Cozy question! I do think I am a pretty good hostess.. maybe they would describe me as creative? I want everyone to feel at home like we live here together, and everyone can open any drawer to help out.
Any secret party tricks to share?
Oh yes! Popsicles for desert! And a lot of different kinds and flavors for the guests to choose from, and you can take as many as you like because that's pure luxury – open bar ice cream buffet!!
Images by Ida Lauga
Shop the look