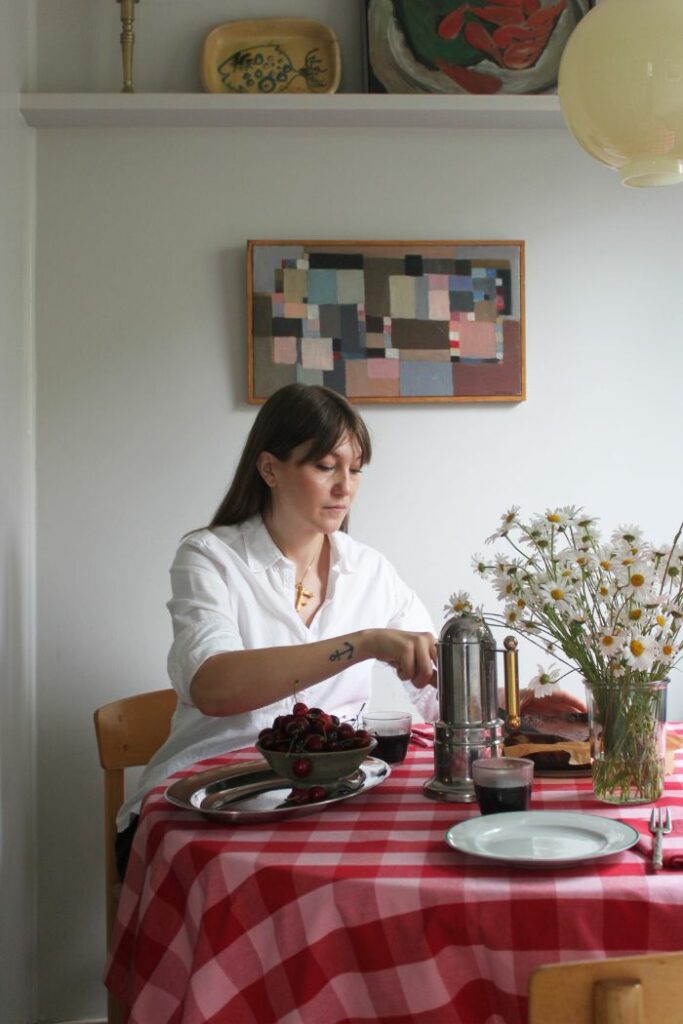 Cherries on top and Jane Birkin tunes when interior photographer Fanny Rådvik invites us over. Coffee and Torta de Queso, aka Basque cheesecake is on the menu. You can't go wrong with jiggly vanilla desserts on a pink/red gingham cloth, can you?
What's the occasion?
To me,' coffee and cake' is a more elevated version of fika. A moment of mindfulness and a pause in a busy everyday life. You can have it anytime during the day, after dinner, or just by itself.
Who's attending?
Someone I hold dear and want to share an extra minute with. Or just myself. Your own company is enough, and I believe it's essential to check in with yourself occasionally.
Evening starts at:
You can indulge in this moment anytime, really.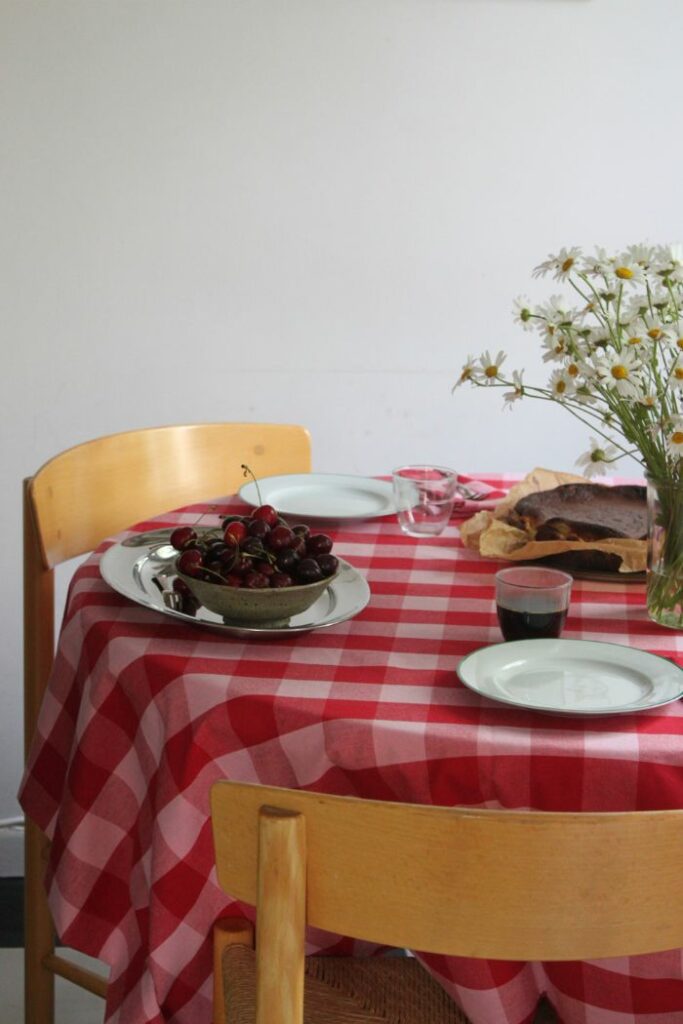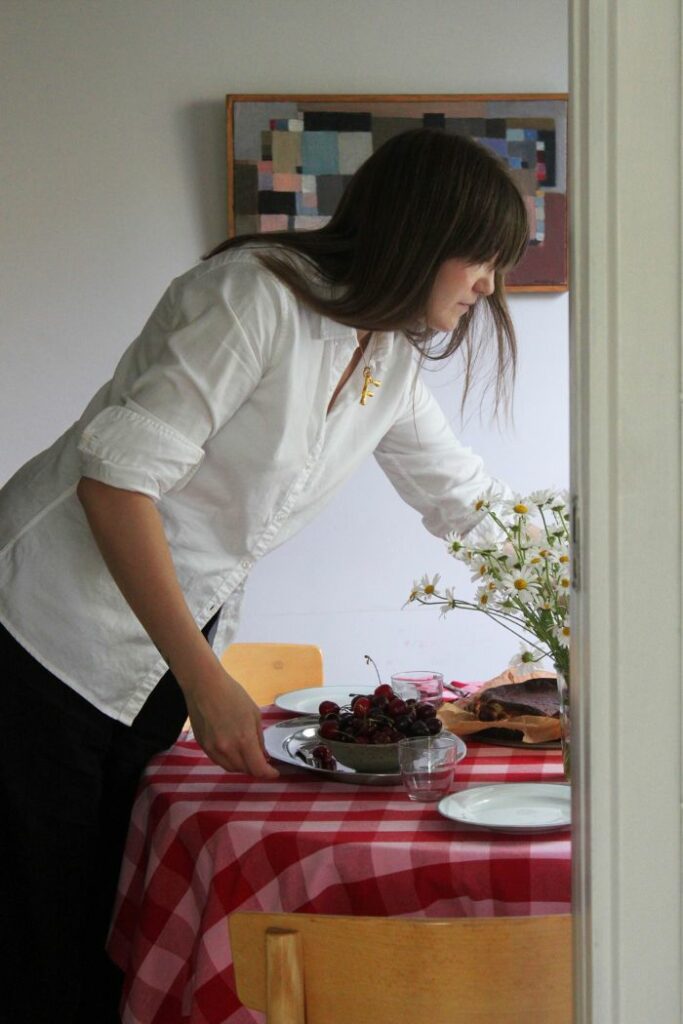 What is served?
Basque cheesecake topped with Amarena cherries. If you want something extra, lightly whipped cream is delicious to add. Since childhood, I have loved jiggly vanilla flavored desserts, so when I came across Basque cheesecake, I just figured I'd love this one too.
What do you drink?
Mocca, black, or with a splash of milk of your choice. I prefer to grind the beans at home; the smell is just incredible. If you want something stronger a good Sauternes is also a perfect match.
What soundtrack sets the mood?
Jane Birkin's album Enfants d'hiver.
What plates do you use?
French bistro plates: I love the green line around the edge.
What glasses do you use?
Bistro tumblers from Duralex. I love them, the most durable all round glasses. They are heat-resistant, so feel free to serve hot coffee in them.
What cutlery do you use?
Vintage dessert forks with a faux bamboo handle.
What flowers (or other eye-catchers) do you have on the table?
Daisies picked in the wild (if in season). I put them in a Weck-jar and then forgot to pick a new vase, but they look nice like that, too. I also have a Mocca brewer that used to belong to my mom; I love it.
The evening ends at:
I'm not too fond of goodbyes, so my guests can stay for as long as they like.
How would your guests describe you as a host?
My wish is that they feel cared for and pampered but that we still have time to socialize properly throughout the occasion. So something like that, I suppose.
Any secret party tricks to share?
Maybe it's not a party trick, but if it's a festive occasion and there's a dance floor or a karaoke machine, I'm the first on and the last to stop! And I won't let go of the microphone.
Images by Ida Lauga
Shop the look