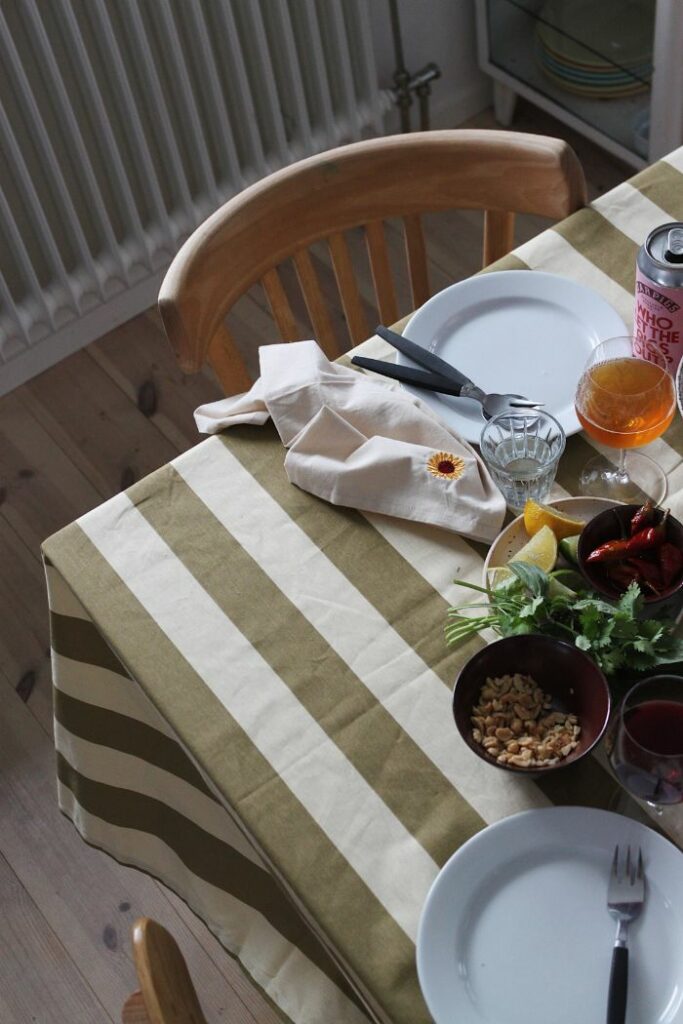 When food writer, food stylist, and TV chef Tove Nilsson invites her gang to a girls' dinner, Thai favorites, and juicy natural wine are on the table. Amason in the speakers and massaman eggplant curry on the platter, oh lord! You must be crazy not craving to attend this loving setup.
Ps. Don't miss Tove's and Lotta Lundgren's podcast Jordkommissionen, you can thank us later.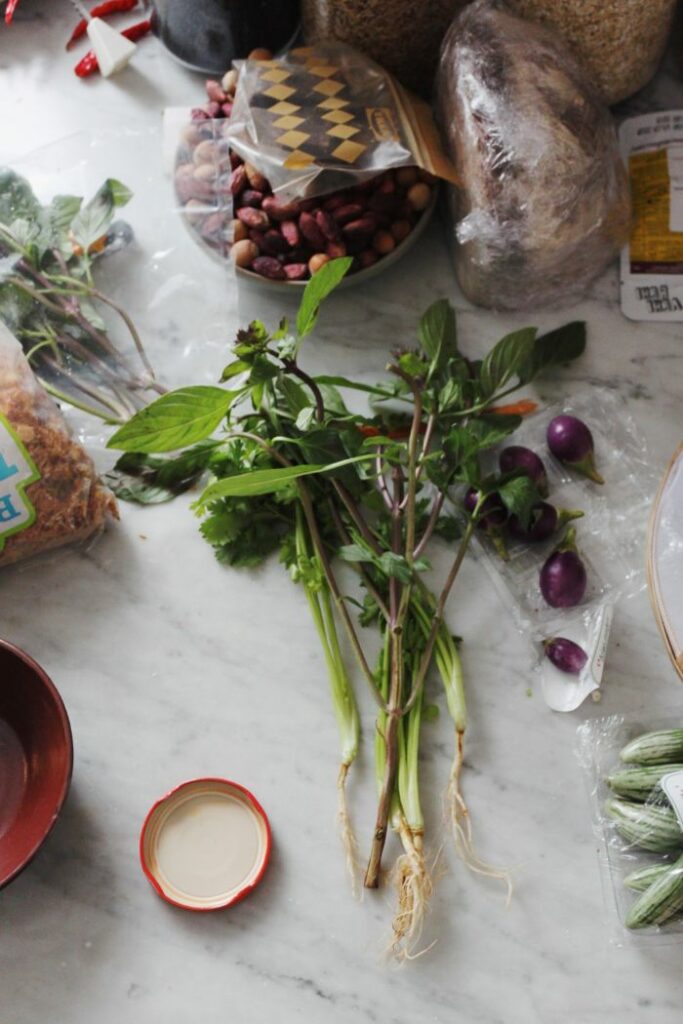 What's the occasion?
Dinner with friends, always.
Who's attending?
My girlfriends that I have known for ages.
The evening starts at:
Around 6 pm. But everyone comes and goes as they please.
What is served?
Thai favorites! Always a curry. Today a massaman curry with eggplant and a lot of spices and chili. My favorite is a salad, almost like a green papaya style, but with carrots instead in the summertime with homegrown veggies.
What do you drink?
A cold, light, and juicy natural wine. Often made of a gamey grape. Or a hoppy and hazy beer.
What soundtrack sets the mood?
Something typical girl dinner style 🙂 Right now, I listen a lot to First aid kit, Amason, Ester and Little Jinder.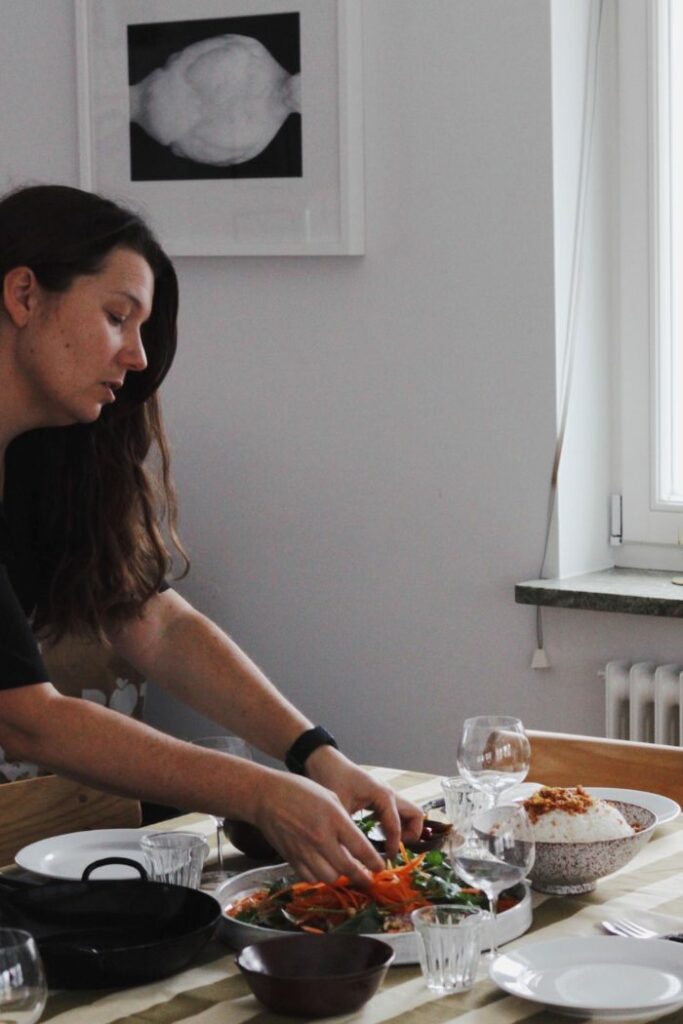 What plates do you use?
I like to blend very regular white porcelain with ceramics, some that I've turned myself.
What glasses do you use?
Small wine glasses, bistro-style.
What cutlery do you use?
I have several settings at home. I like old bakelite, Gense Thebe, and brushed steel from Artilleriet.
What flowers (or other eyecatchers) do you have on the table?
Candles of course and a big bouquet of flowers like ranunkel, anemone, stjärnflocka…
The evening ends at:
Oh, That depends! Could be at 10pm but also at 2am.
How would your guests describe you as a hostess?
I think they would say; generous, organized (not in a boring way) and talkative when I feel comfortable with the company.
Any secret party tricks to share?
Haha. No, not really. Cook food with care, and you don't have to do anything special. You can also always pick up a takeaway pizza and just eat it with some nice wine.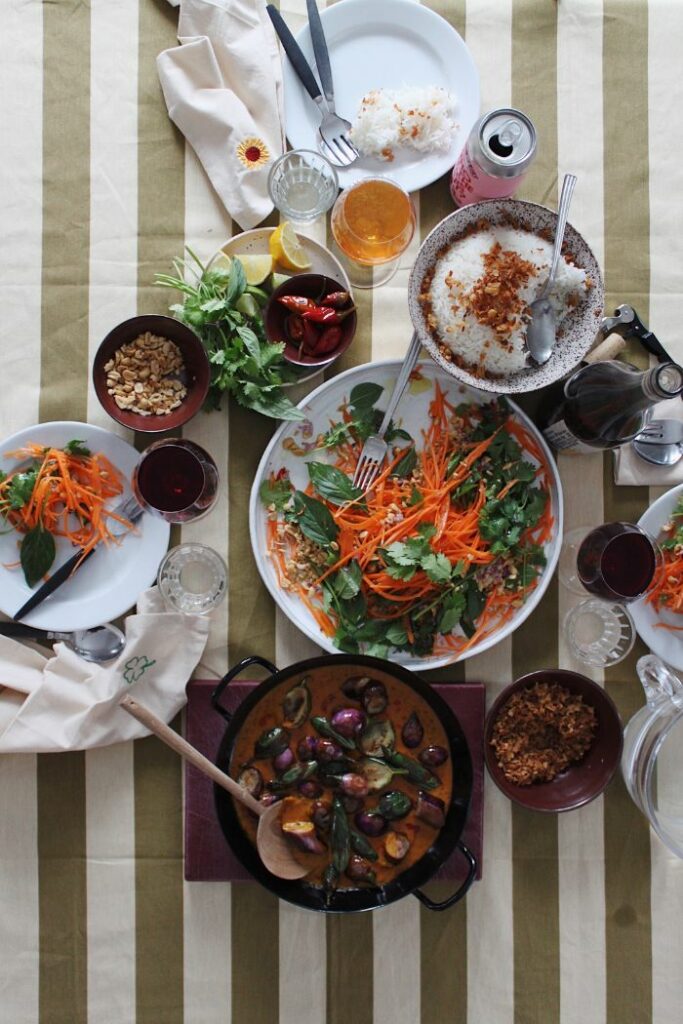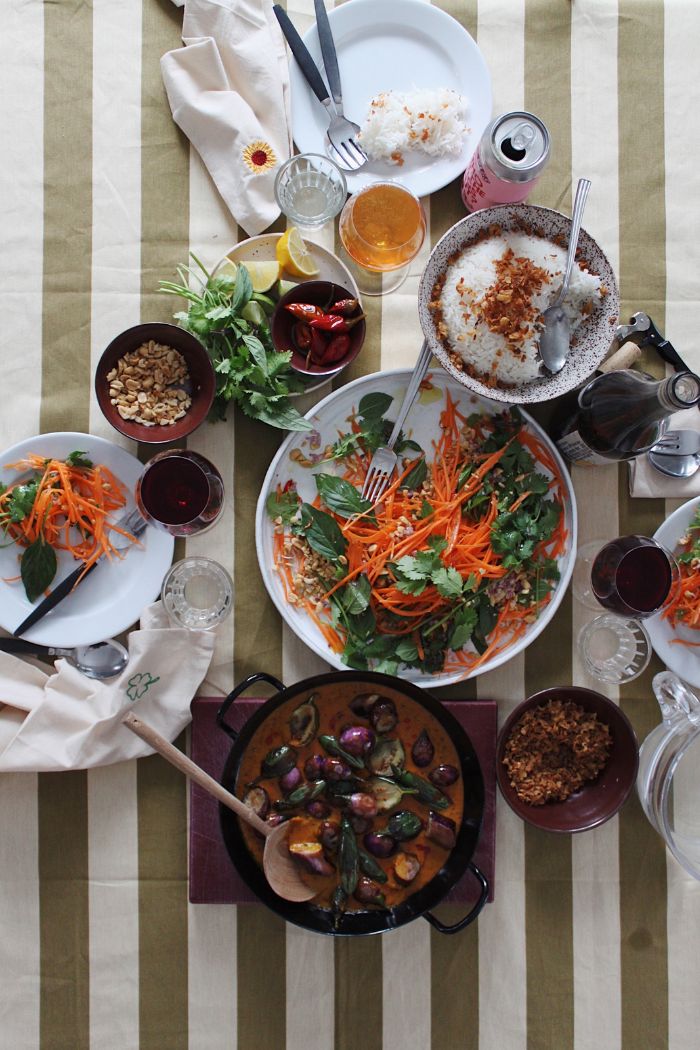 Images by Ida Lauga
Shop the look