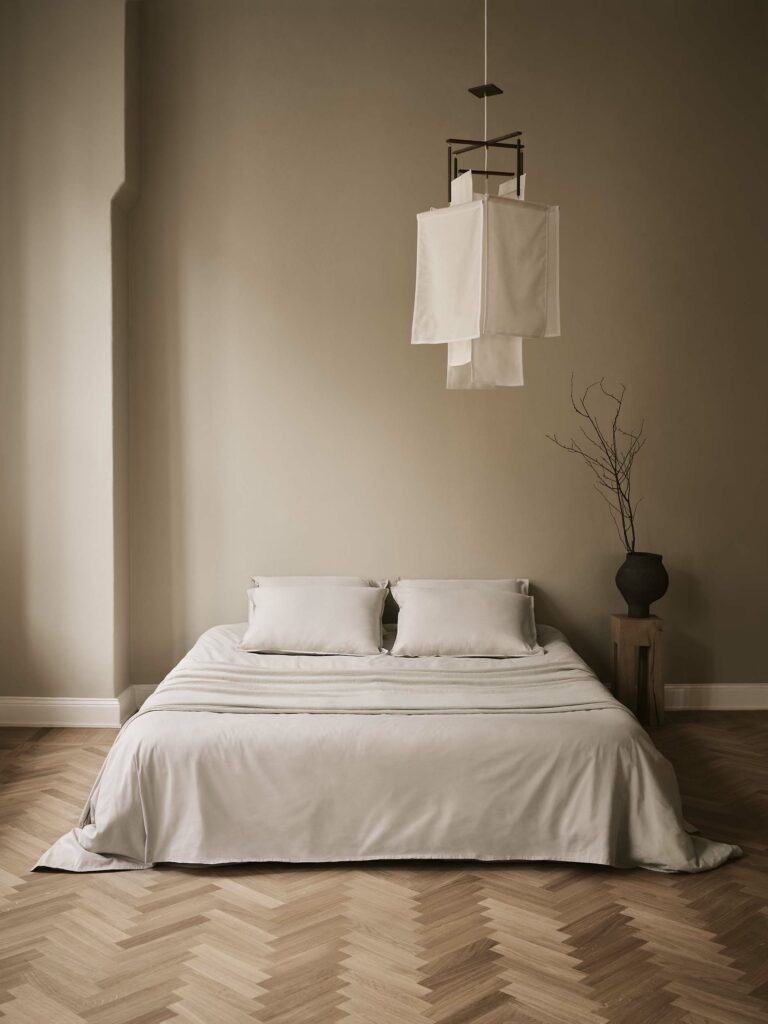 We've had the great pleasure of being interpreted by newly graduated photographer Kajsa Svensson and stylist Julia Losciale. Their work landed in a wrinkle-free campaign of elegant images created with some of our most beloved bedding colors. We took the opportunity to ask a few questions to this promising duo!
You have created a campaign for us as a degree project; tell us about it!
K: In December, I graduated after 2.5 years of studies as a Commercial Photographer at Fotoskolan Stockholm. The final task of the training meant producing visual material for a customer of your choice. I wanted to make interior pictures and found textiles to be a fun challenge. I immediately got the idea to do it for Midnatt as I myself own (and love) the bedding. Thanks to contacts, I found Julia Losciale, who wanted to collaborate with me on this project.
J: Kajsa asked if I had the opportunity to help her with her degree project, and the combination of her nice email and inspiring mood board made me curious… we had a coffee and a bun, and then the deal was done! It was a fun and developing job that we then did together.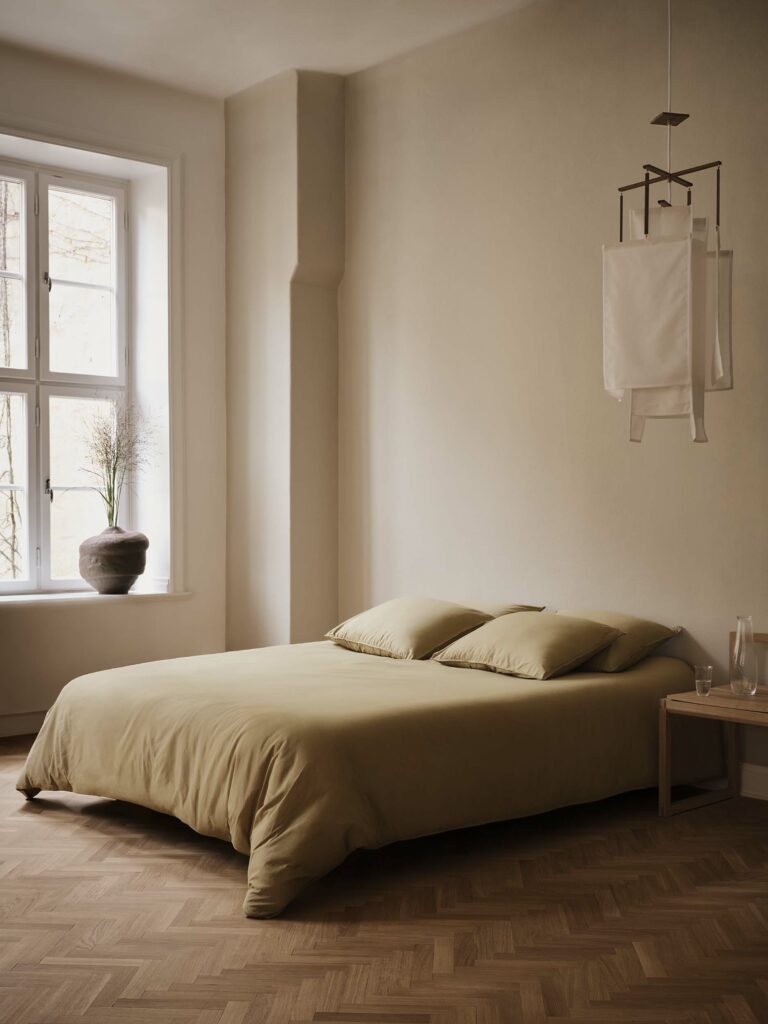 What inspired you?
J: The foundation of the look is "calm and harmony," I would say. We wanted to create a tension between light and form and use as few props as possible – earthy colors and materials as a palette. At the same time, we were looking for a slightly different expression in the textiles than what Midnatt had previously done in campaign images. Maybe show a little more "well-steamed side."
K: The idea was to create harmonious images with stylish expressions. Just as Julia writes, we wanted to use as few props as possible and focus on light and form. Partly, I was inspired by my supervisor at the time, photographer Pia Ulin. I did an internship with Pia for six months; she has been an excellent inspiration for photography. Images from Rich Stapleton, Erik Lefvander and Andrea Papini also inspired me. And so did the studio where we shot this. The studio is Pia's, and it is Stockholm's finest! The fish parquet, the high ceiling, the extensive fine windows, and the light there are fantastic.
The pictures have such beautiful depth. Is that your photo signum Kajsa?
J: That is Kajsa's thing! She's splendid!
K: Oh, thanks! I have yet to reflect on that. But that may be my thing. I am drawn to images with depth and contrast myself.
Which Midnatt colors and products do you prefer to decorate with right now?
K: A big favorite are my duvet cover and pillowcases in color Pebble. It really is the perfect grey-beige tone that you never get tired of.
J: Right now, after Christmas, I want nothing more than to bring crispness and light into my home! Soda and Hertha are a favorite combo, but a hot color like Pitaya and Siesta would cheer up this slightly holiday-weary mother of three.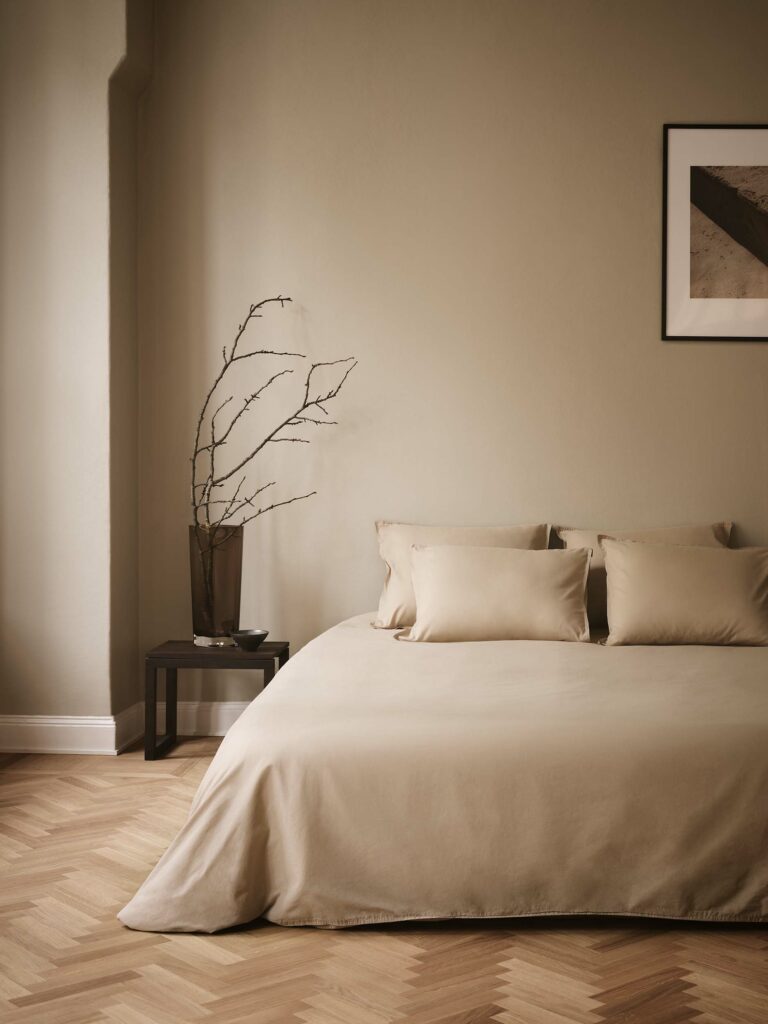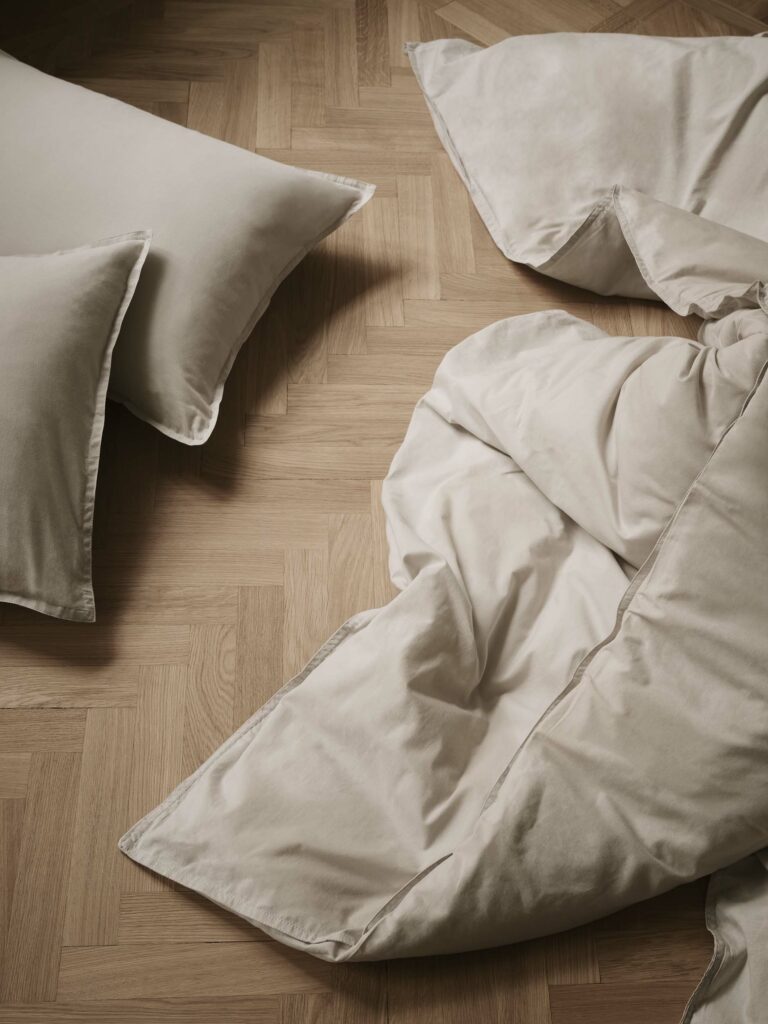 What photography and styling trends do you see for 2023?
J: Hmm, I think we're moving towards a slightly more quirky, but also poetic and mysterious, chapter of photography and styling. We need contrasts to the arranged looks, and perhaps we (read me) have gotten a little tired of all the everyday realism that many capture and portray beautifully, because we still have it around us all the time… Let's bring back the "world of fairy tales" in the art form that photography and styling actually are and can show!
K: One trend I see more and more of is that commercial campaign films are created with mobile cameras. We want the look and that "spontaneous" expression that the mobile camera has. Film and motions in general, also feel like a trend. Still images are not enough, we just scroll past them. Could it be because of TikTok and how we are fed by videos there? Very interesting.
---
Kajsa Svensson
Age: 24 years
Lives: In a small one-room apartment of 25 square meters in central Stockholm
Do: Newly graduated freelance photographer and photo assistant
Julia Losciale
Age: 39…turning 40 this year
Lives: Hägersten
Do: Freelance stylist, set designer & decorator
---
Photo by Kajsa Svensson
Styling by Julia Losciale
Text by Josephine Blix
Shop the look