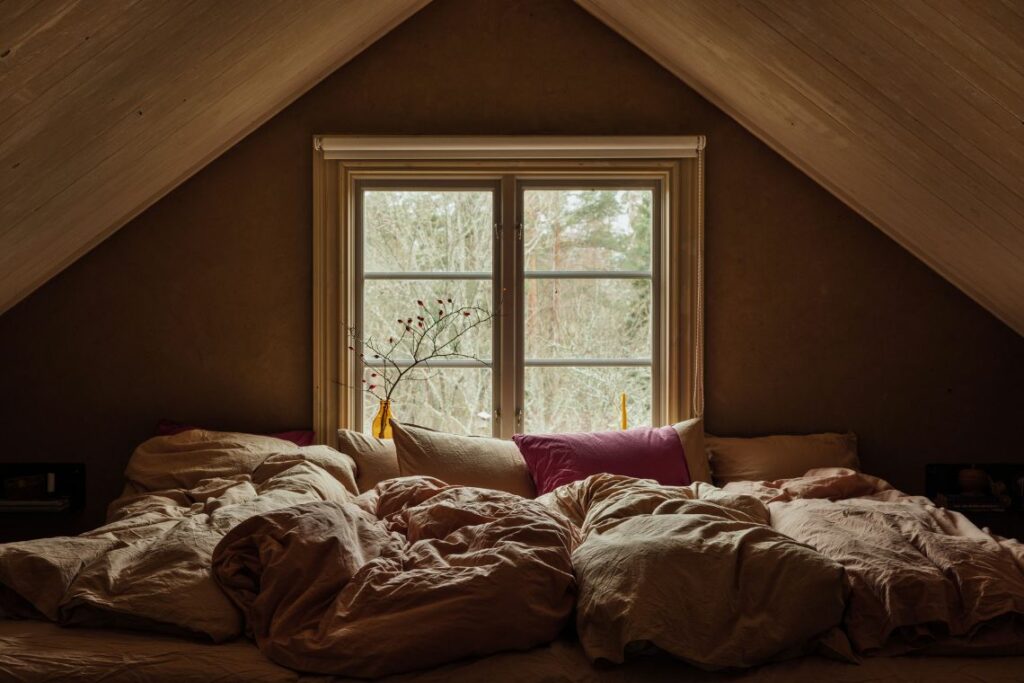 This weekend we are looking for a lake that disappeared while admiring a mural family portrait of blobs and having Samlingsfrukost ™ in the 18th century country house of the Marnell family; Magda, Alexander and their kids; Dasha, 6, Milada, 3, and baby Lev 6 months.
Magda Marnell and her husband Alexander bought their country house at the beginning of the pandemic. A log house from the 18th century, located in the middle of the woods in eastern Uppland. It was then in a fundamental condition without water and sewage, containing three houses and the ruins of an old iron factory from the 17th century. Their house was once the iron smiths' and their families home. Since then, the Marnells drilled a well, installed an ecological sewer, and made various extensions/remodeling of the house. They opened up between the three parts, built an extension that accommodates a new bathroom and porch, made a bedroom in the attic and opened up the ridge in the living room. Now they are almost done!
"There are, of course, unlimited plans left – Greenhouse! Ecological natural pool! Sculpture park! Artist residence!, but at the moment, we're just tinkering around with interior design and aesthetics."
Magda works as a Fashion Designer, and is also about to launch a sustainable and locally produced high-end furniture line with her old friend Katarina Matsson (@ettrumtill).
"It will be made to order collectibles that will last for a lifetime. Our carpenter is working on the first prototypes right now, it's so exciting!"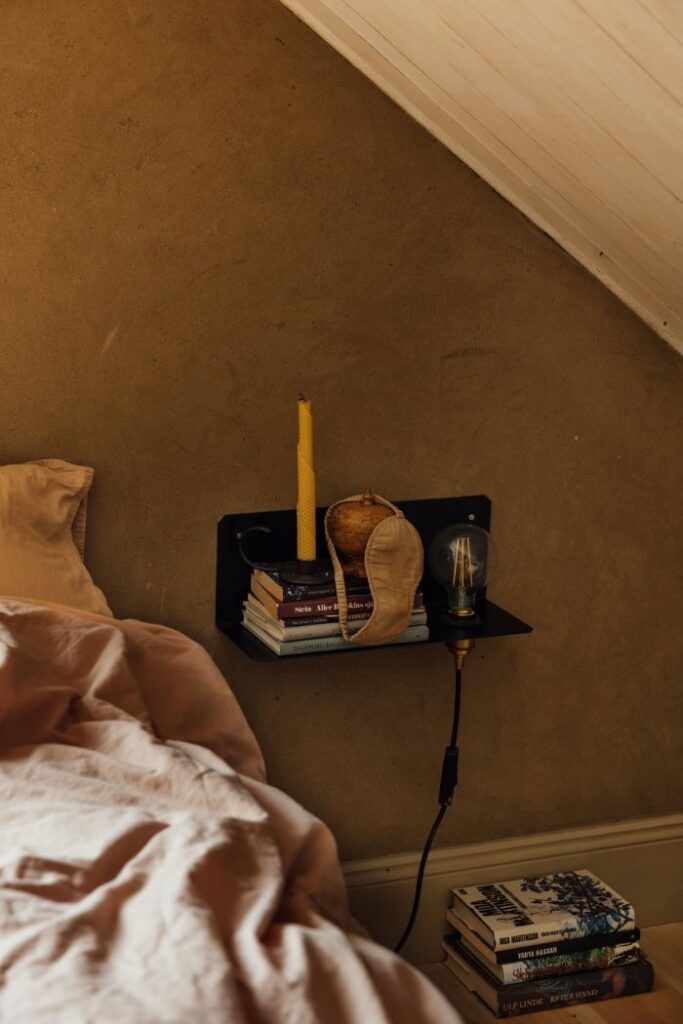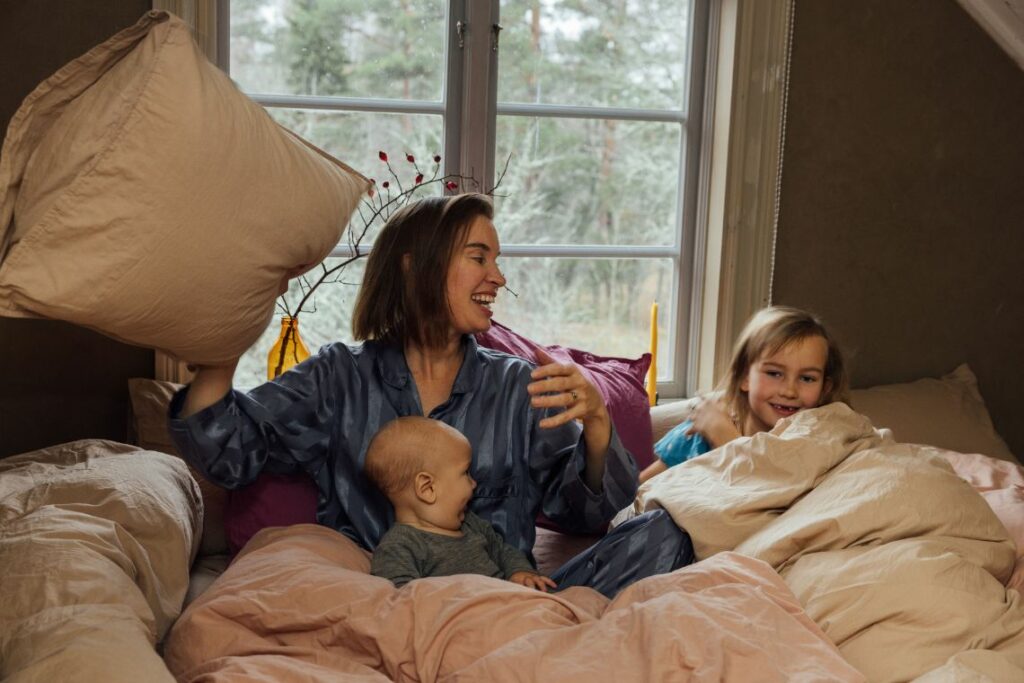 Tuesday evening ends: I am an evening person and I love to stretch the evenings as long as possible. To get a few hours of adult time after the kids have gone to bed is precious for me. I spend that time doing something creative, bonding with my husband or reading/ watching tv series. But at the moment, I'm a bit exhausted from life as a mother of three so around 11 pm, I'm crawling to bed.
Before turning off the lights: I read at least one page in my book and think of all the things I'm grateful for; starting with my kids and my new interior project with Kattis (sorry husband).
I share the bed with: The whole family and our cat Václav.
The last dream I remember: We were in Prague a couple of weeks ago, and there we just have a normal sized double bed, which doesn't fit everyone, so me and my husband had to sleep in different beds, then I dreamt I divorced him (for a very pretty younger man haha) and then when I woke up, almost about to cry, we found out we both had the same dream!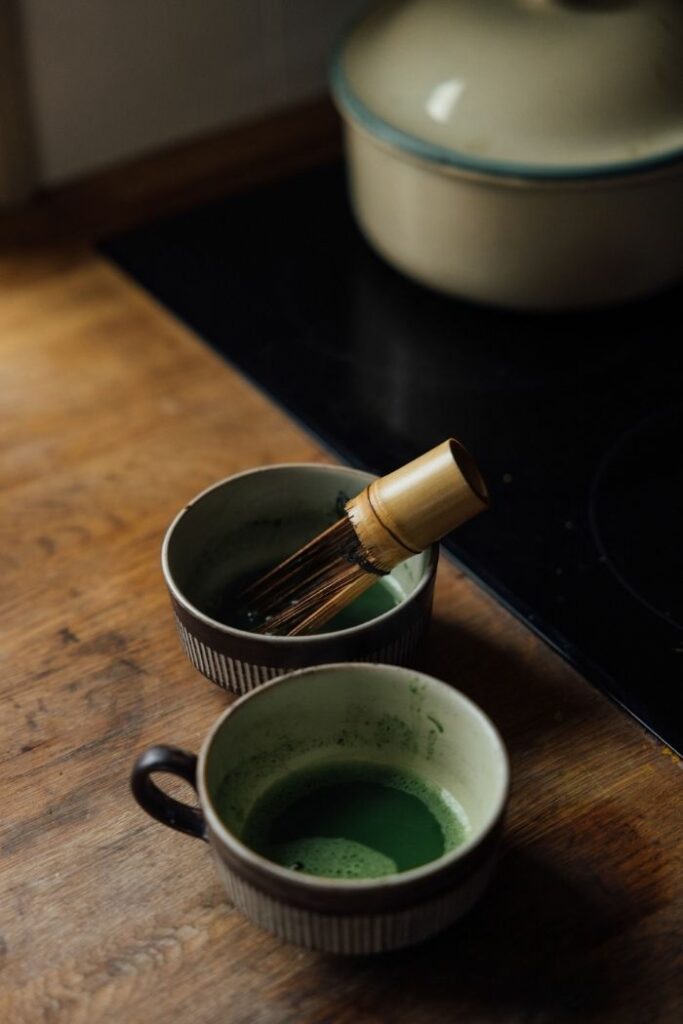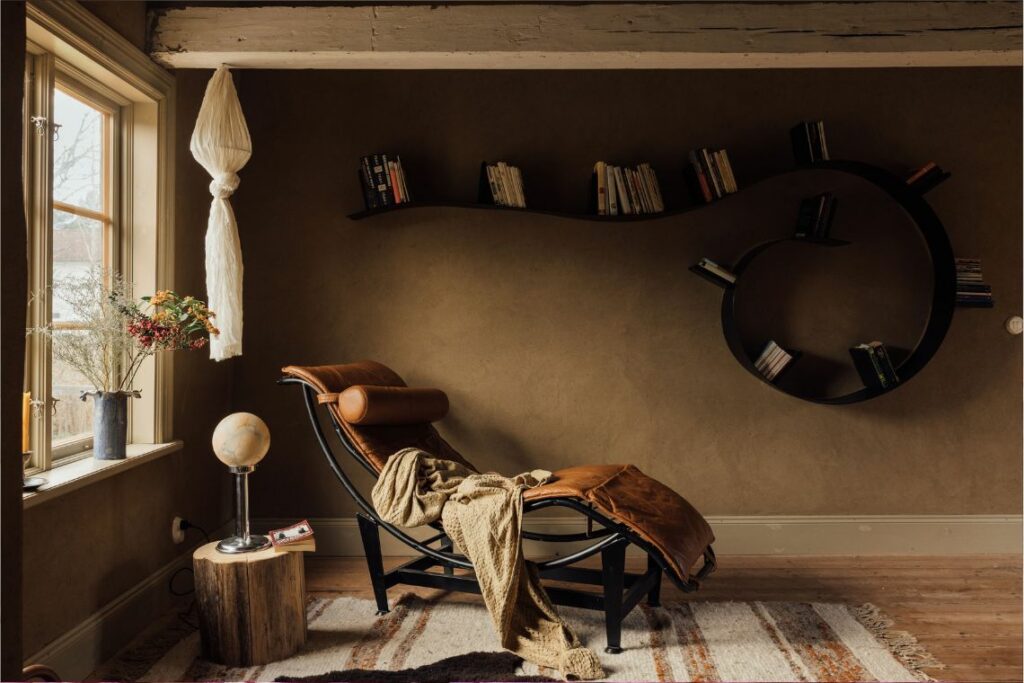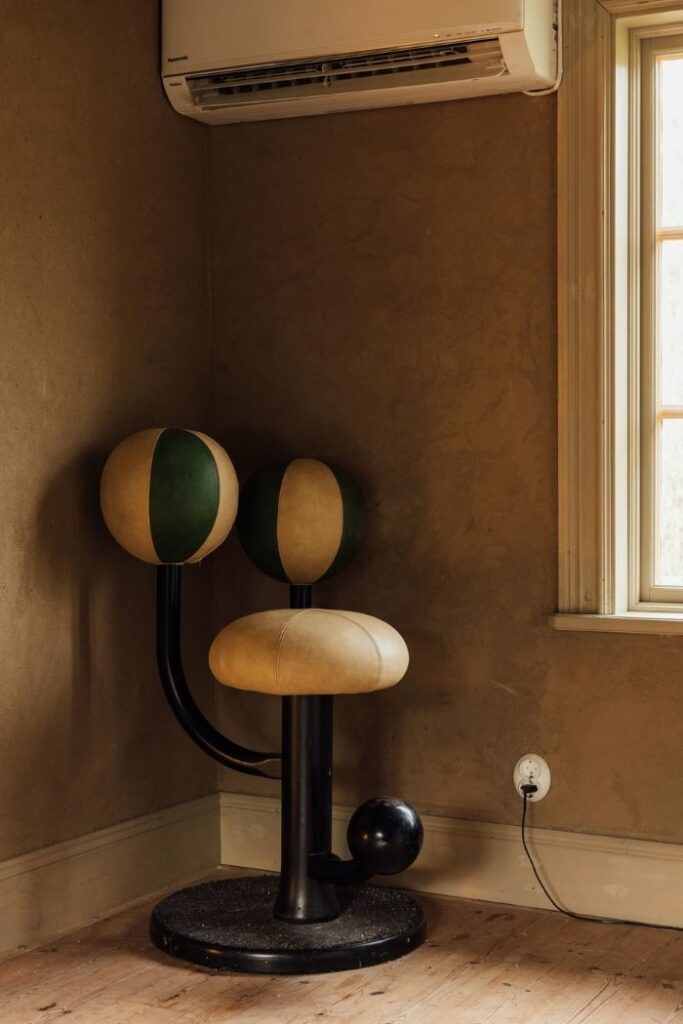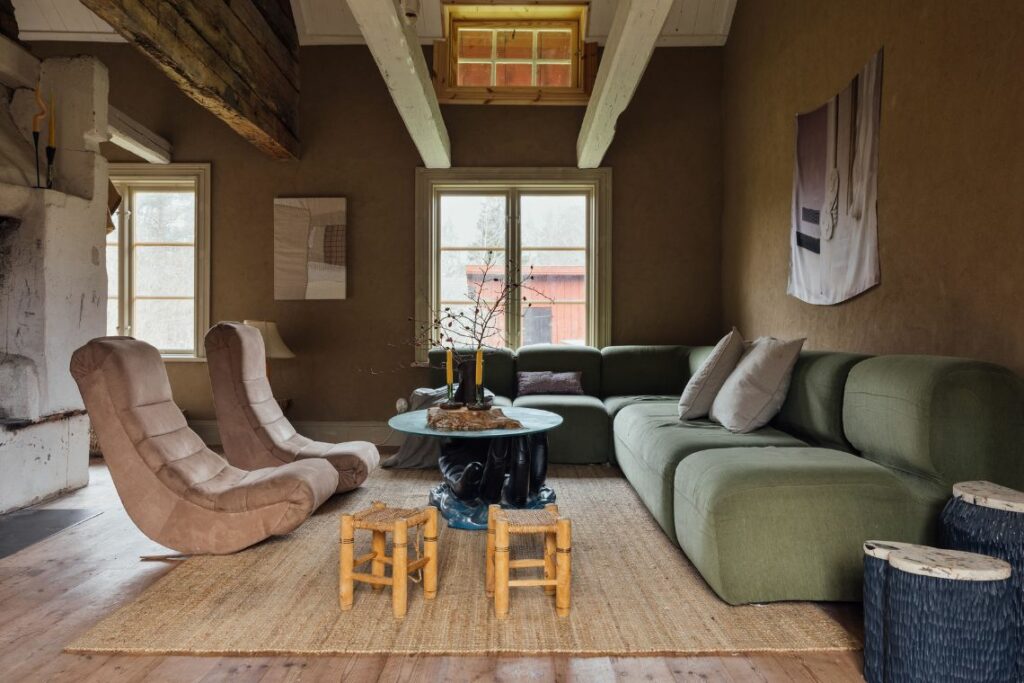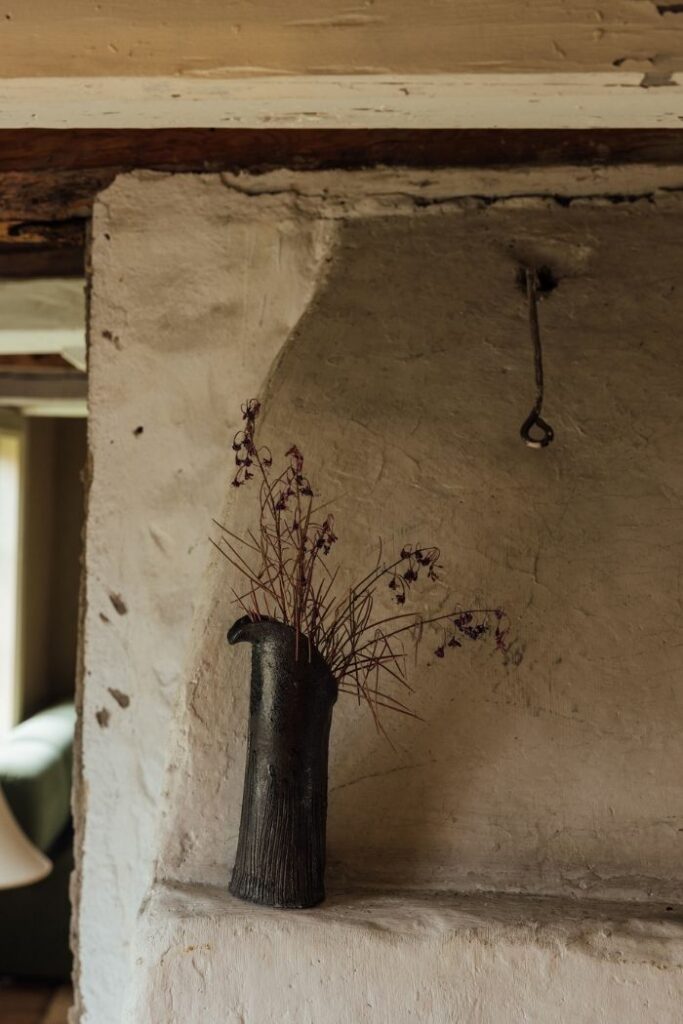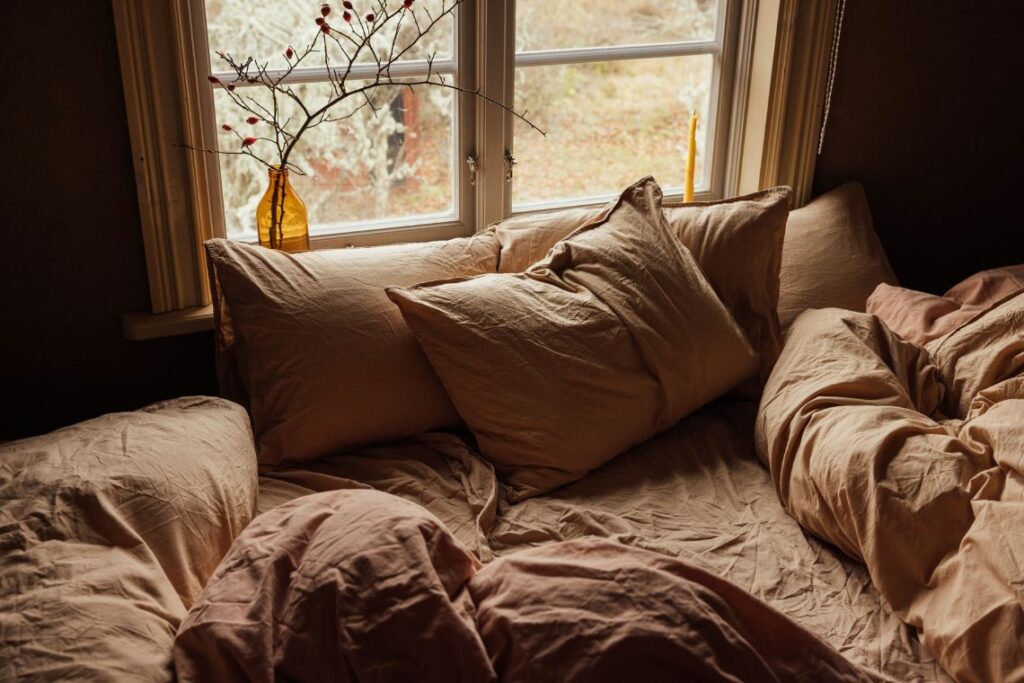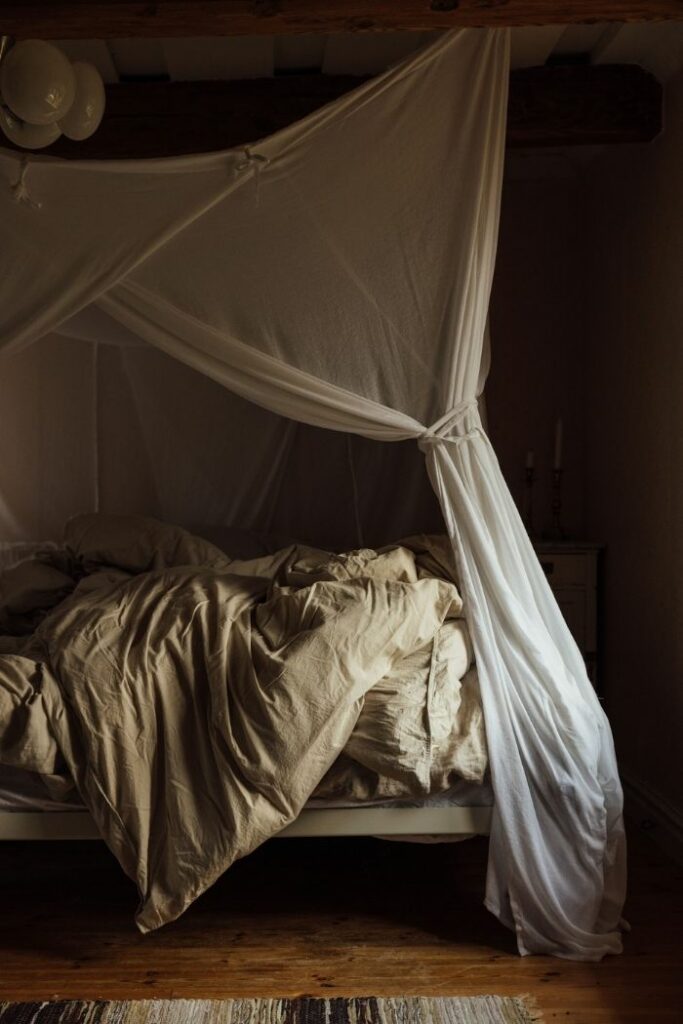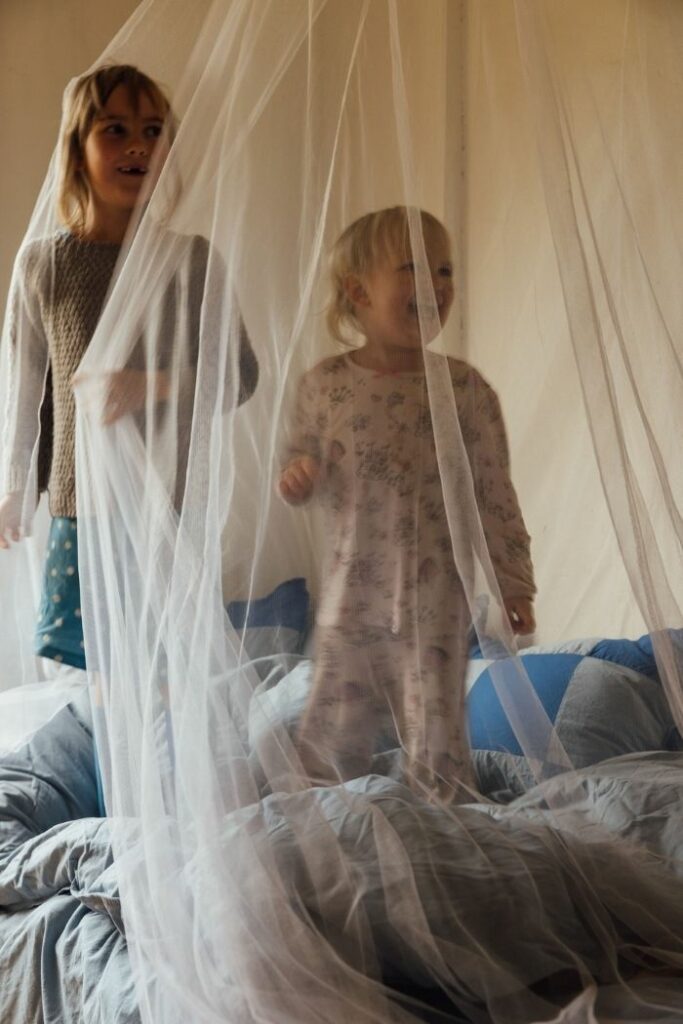 On my night stand: A bunch of books – I'm always reading several at a time, because I forget to bring my book when moving between the city and the country house (and my husband is an incredible bookworm. He reads a heavy classic novel per week) also; a vintage box for all the things I need to hide, and a candle for the cozy vibe and late night reading.
My best tip for a good night's sleep: Leave your phone in another room, it might be a good idea to invest in an alarm clock, or to do as we normally do, just skip the alarm! If you miss work or school, it probably was not meant to be that day.
My evening beauty routine : I'm a big fan of natural and organic skin care and have recently fallen in love with a brand called Evolve and they make this golden face mask that smells like the Hubbabubba chewing gum and is totally amazing. It's GOLD and it makes you shine! They have a great hyaluronic serum too.
This keeps me sleepless at night: When my 3-year-old wakes up screaming for kombucha.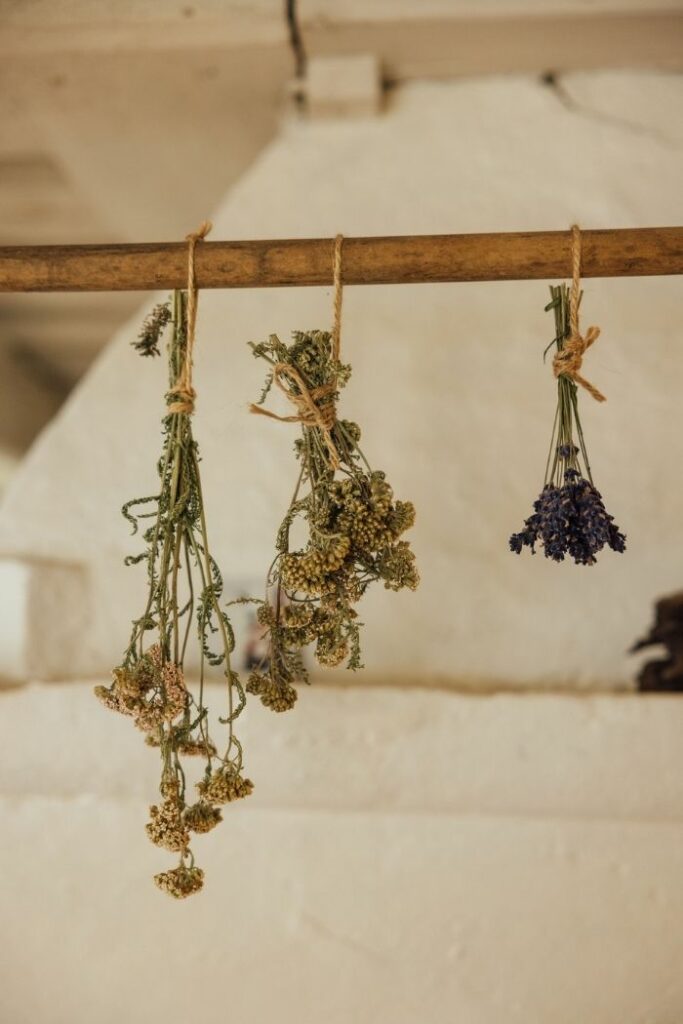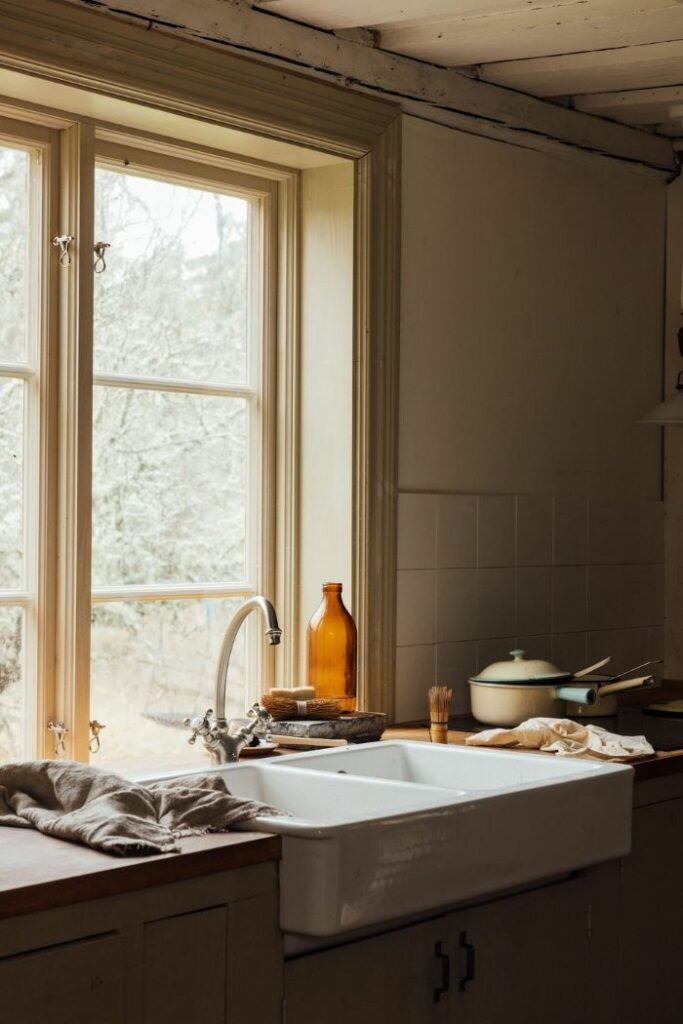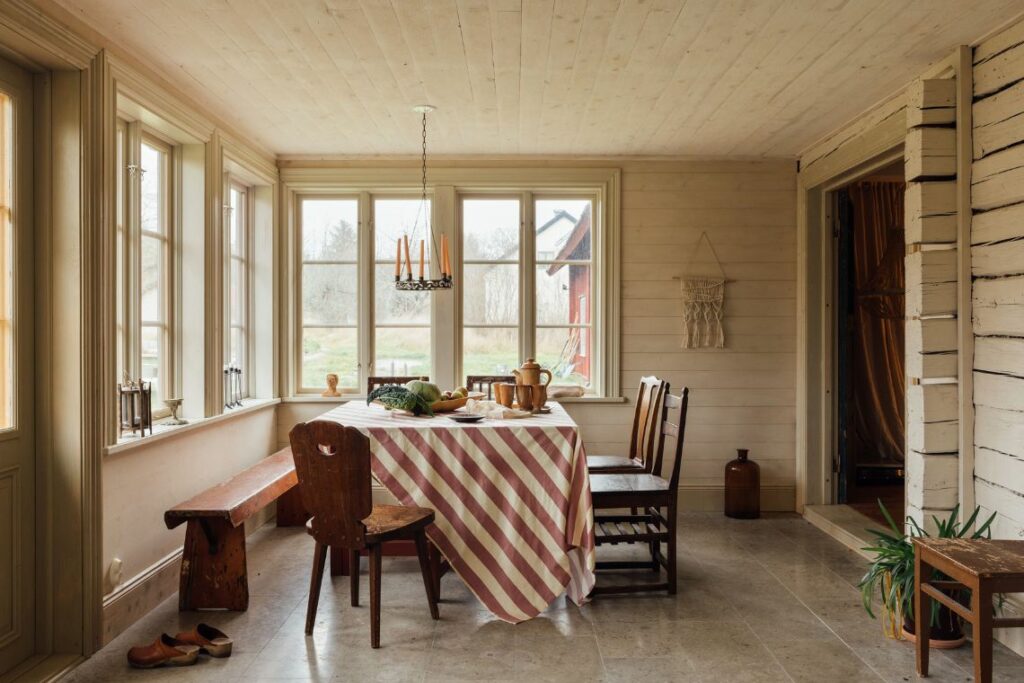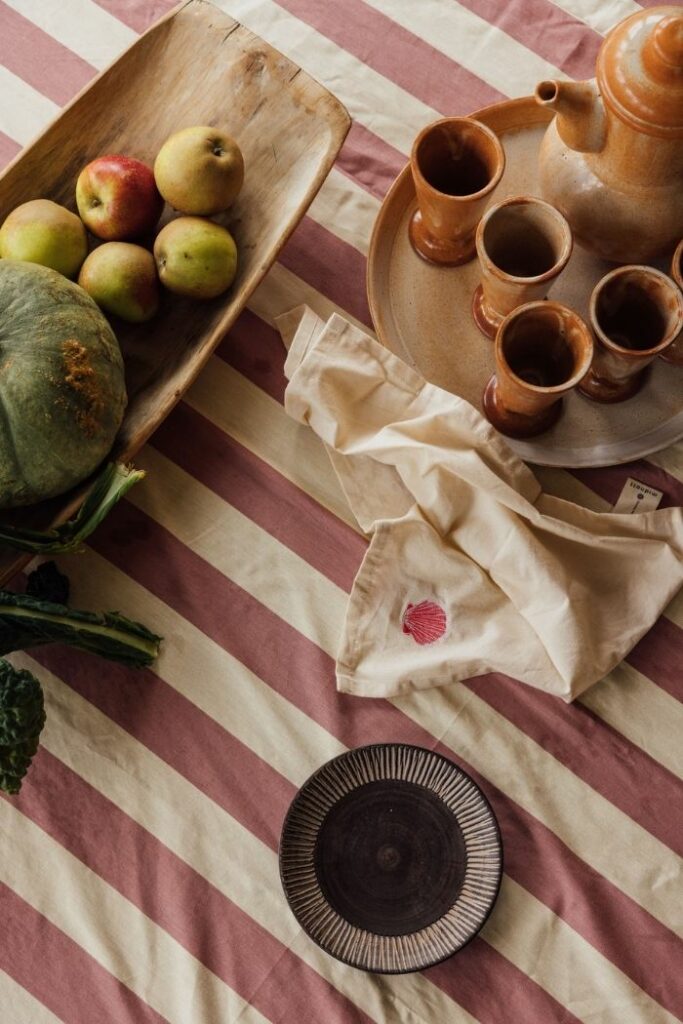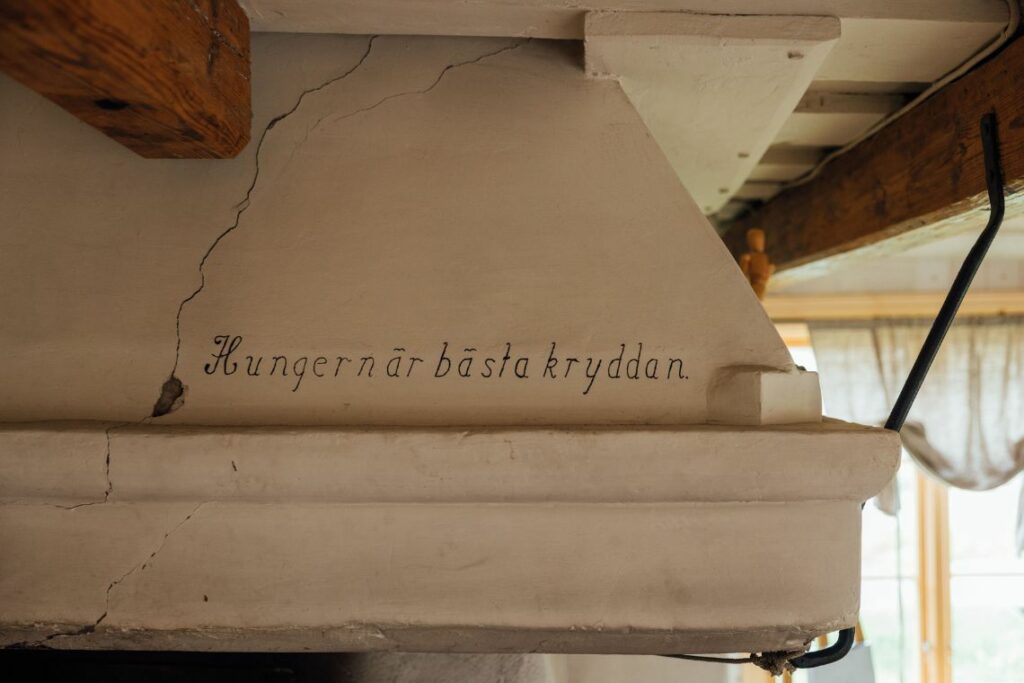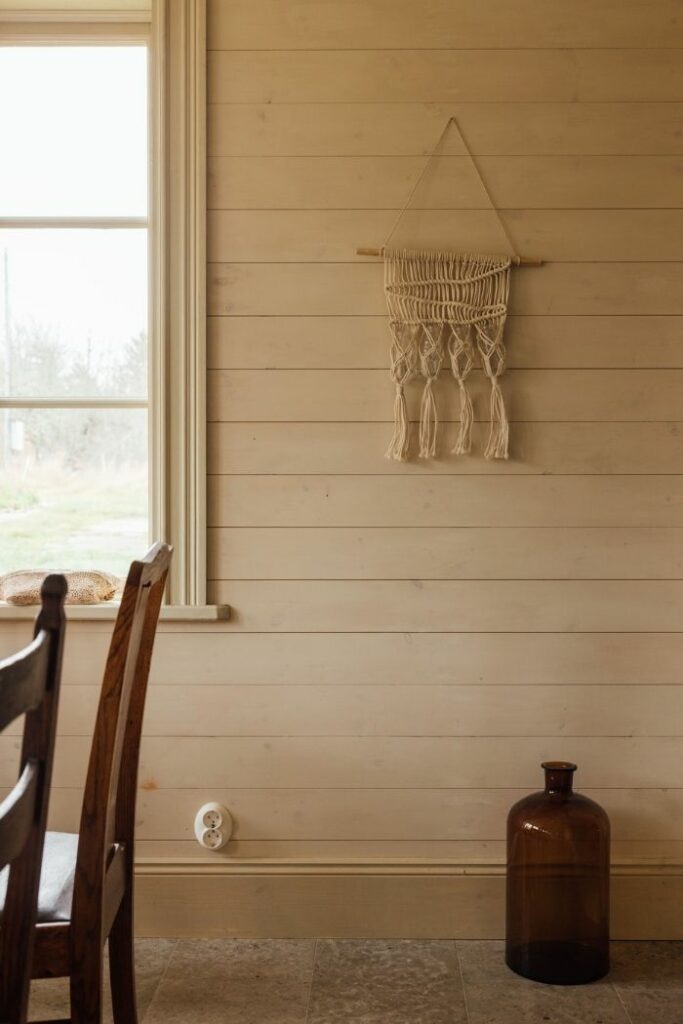 Instead of counting sheep: I am usually a good sleeper, very rarely staying awake at night. But if that happens, I cocoon myself: earplugs, sleep eye mask and then I breathe in light into my heart, that usually helps.
The best thing about my bedroom: Our big bed that fits everyone and the forest view from our window. And you know what! We might actually get a lake view within a few years. There was a lake here a couple of decades ago, but it disappeared. Last winter we found out that the county is working on restoring it. Since then, my husband has been calling them about it like every day, and it looks promising! We had a water mirror here this spring with a swan swimming in the evenings.
My best midnight snack: Chia pudding with peanut butter and banana… aah, fuck, who am I kidding: a toast with butter.
Wednesday morning starts at: Between 7.30 and 8, starving after breastfeeding all night, so I need breakfast very fast to not get too grumpy.
My alarm sounds like: We never set an alarm. Love to wake up to the sound of one of the kids whispering good morning mama (or screaming nasty things if we have slept too long and they have low blood sugar).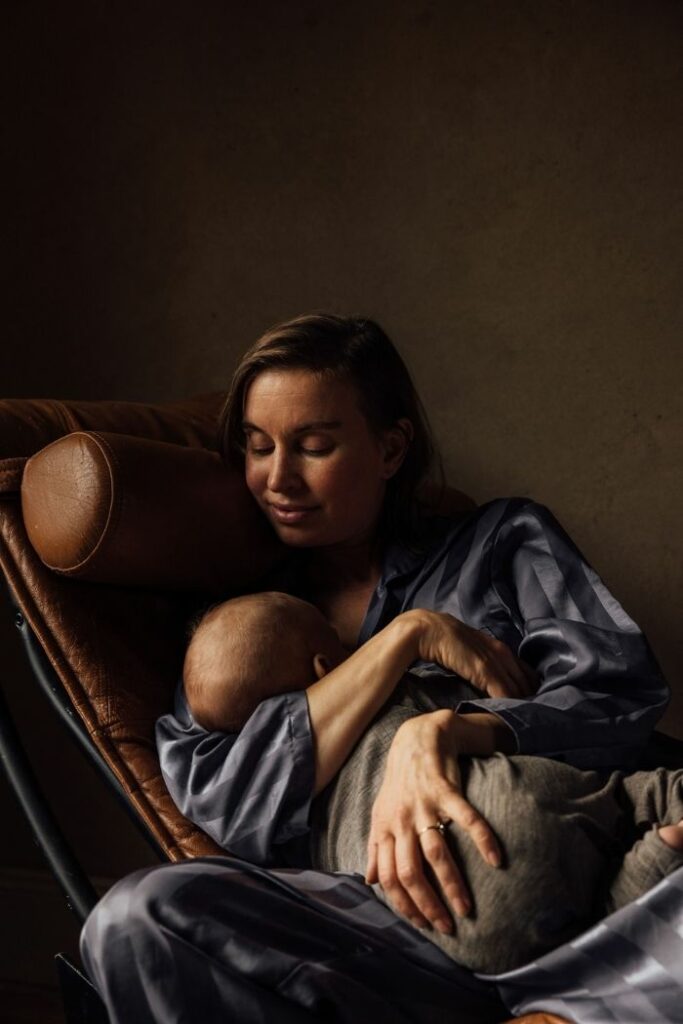 The first thing I see when I open my eyes : We sleep in the attic above the kitchen so the masonry brick from our kitchen stove and a log wall we chose not to cover in clay, it's so beautiful; 300 years old.
A normal breakfast would be like: Oats or buckwheat porridge with fruit and peanut butter and a matcha latte.
My morning mood could be described as: Sleepy and slow, I'm not a morning person.
My birthday breakfast should be like: Breakfast in bed! Prepped with love by someone who loves me. We actually always eat our birthday breakfasts in bed, even with three kids, it's messy but lovely and the kids adore it.
My morning beauty routine includes: Same as in the evening, face wash, toner, serum, a face oil during winter, day cream. I have a good friend who's twin sister lives in LA and does natural face lift on all the celebrities; so she taught me how to do it. It's a kind of face massage, so I also do that every morning and evening and I think it works!
A dreamy weekend morning could be like: To sleep in, have time to do morning yoga and to come down to a breakfast table with what we in our family call a Samlingsfrukost: a little bit of everything: smoothie bowls, pancakes, freshly squeezed juice, fresh fruits and berries, nice bread and of course: matcha latte!
My dos and don'ts when making the bed: At the moment I am happy if I manage to just stretch out the duvets a bit so they cover the bed. A mix of colors make me happy.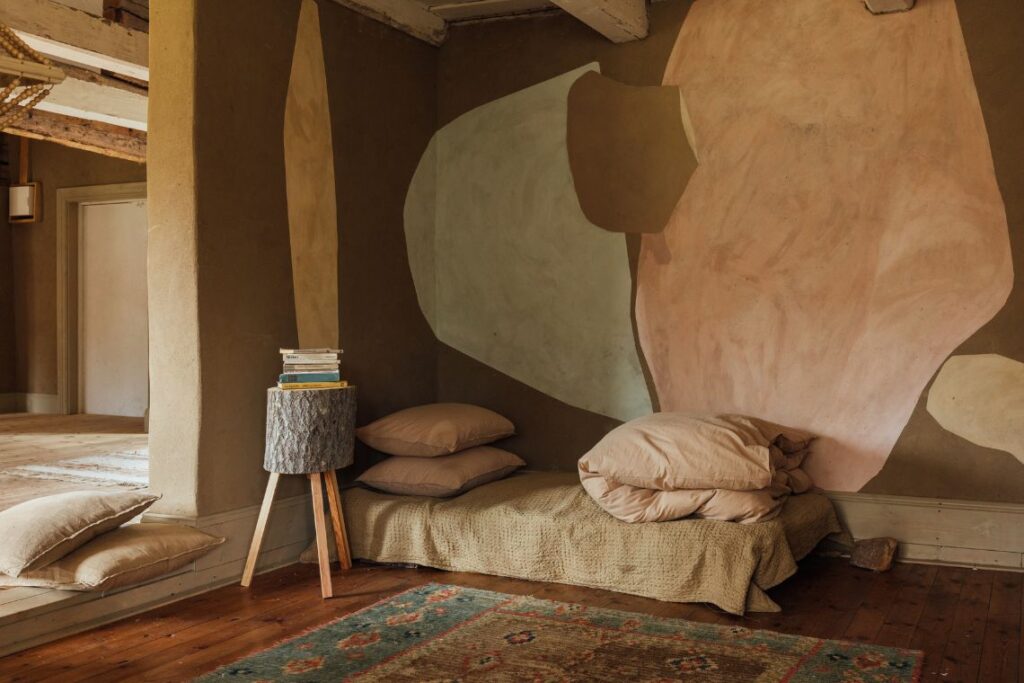 Also, we just have to ask, that amazing mural painting – tell oss all about it! We have a room in the house, between the kitchen and the living room, which ended up without windows, because the newly built veranda is placed where the window used to be. It's quite dark and needed some fun. So, I asked my friend Lucie Jindra Skrivankova, who is an artist from the Czech Republic, to come here and paint it for us. So in February this year she came. I showed her some inspirational pictures of Swedish murals in log houses from the 18th century and we bounced so many ideas back and forth, she did a ton of sketches, but when she came here she threw everything away and listened to the house, the vibe, and to us a family.
What does it represent? It ended up being a family portrait of the five of us. I was heavily pregnant with our third child at the time, and she tuned in on my female energy so I'm the big pink blob and the little yellow one on the far right is our unborn son Lev (now born and highly alive). It ended up much calmer and softer than we planned, but it's totally right for the room and the house. It's made of egg oil tempera – it was important for me to make it the way it historically would have been done and we are just adding natural materials to the house – made of the neighbour's eggs, and color pigments commonly used in the 18th century, when the house was built. I love the mix of the natural colors and technique and Lu's modern, abstract shapes… and the little brown stain on the turquoise body is the body of a murdered mosquito.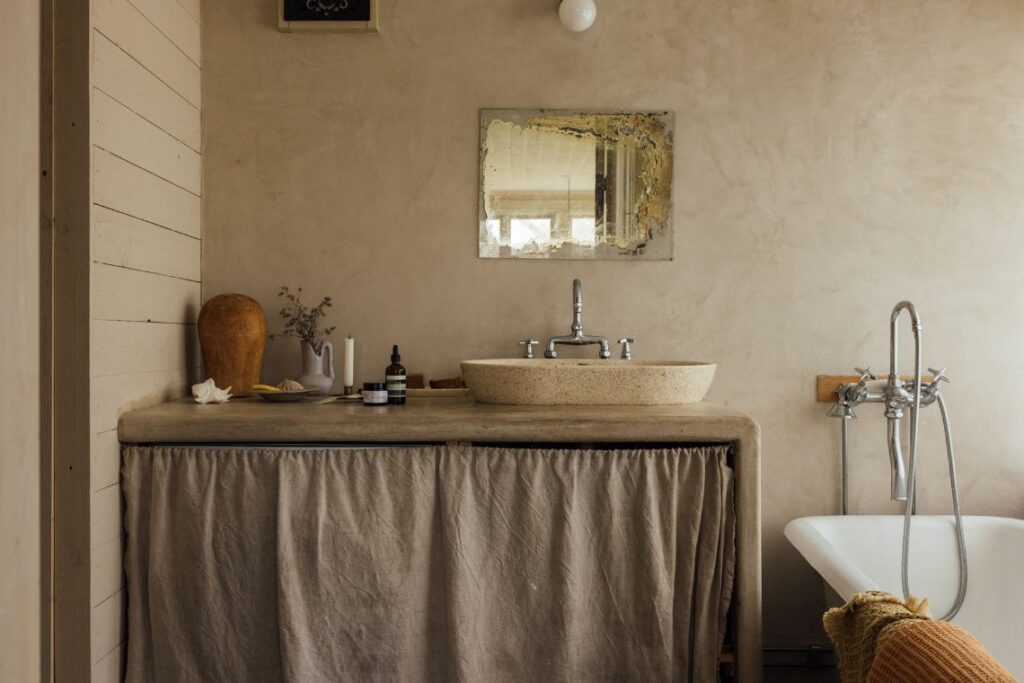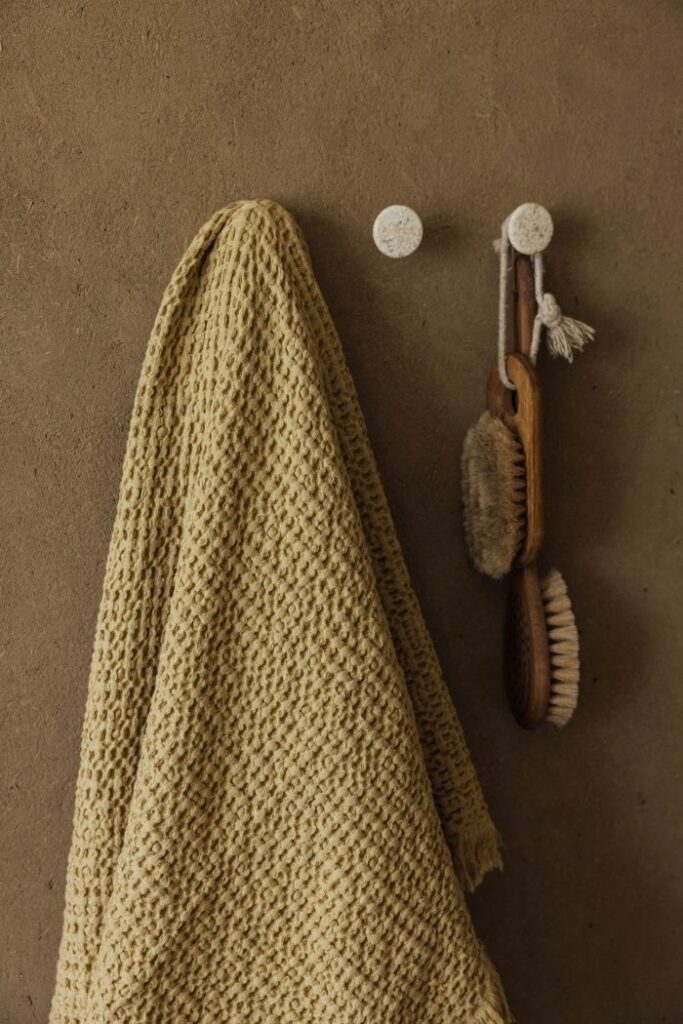 Text by Josephine Blix
Photo by Mikael Lundblad, Styling by Magda Marnell
Shop the look