Photographer, stylist and podcaster Emelie Sundberg might not be a morning person, but she sure knows how to create a cozy vibe. To avoid negative stress, she stopped scrolling Instagram before bed. But when it comes to keeping little kicking children legs away from the face during the night, she has no miraculous solution, yet
Emelie and her husband Ola live in a house in Spånga right outside Stockholm together with their kids, Noah, 8, Ellie, 5 and the Danish-Swedish farm dog, Selma. We've paid them and their garden a sunny visit!
Tuesday evening ends: 22.30, when I let the dog out for one last pee and get ready for bed. I turn off the lamp no later than 23.00.
Before turning off the lights: Kiss my husband goodnight.
I sleep in: My underwear.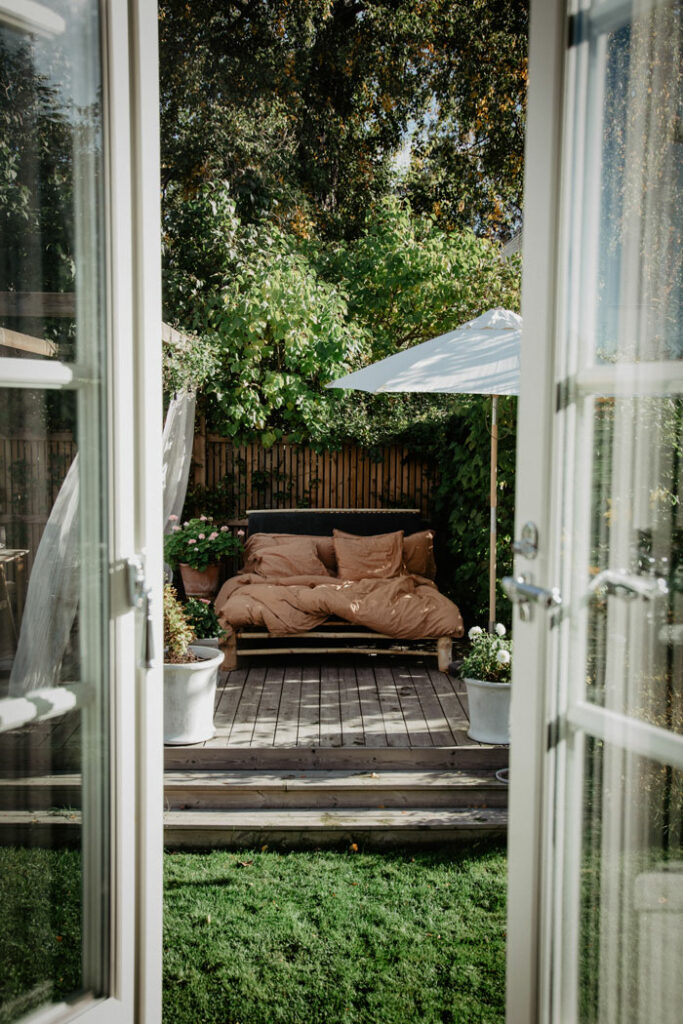 I share the bed with: It varies. Always my husband, often also two children, and sometimes even a dog.
On my nightstand: Earplugs, my mobile and a book. Preferably also a vase with fresh flowers.
My best tip for a good night's sleep: Avoiding scrolling Instagram in bed as the last thing you do. I forbade myself to do it because I thought it created a negative feeling in my body. Also! Sleep with the window open. There is nothing better.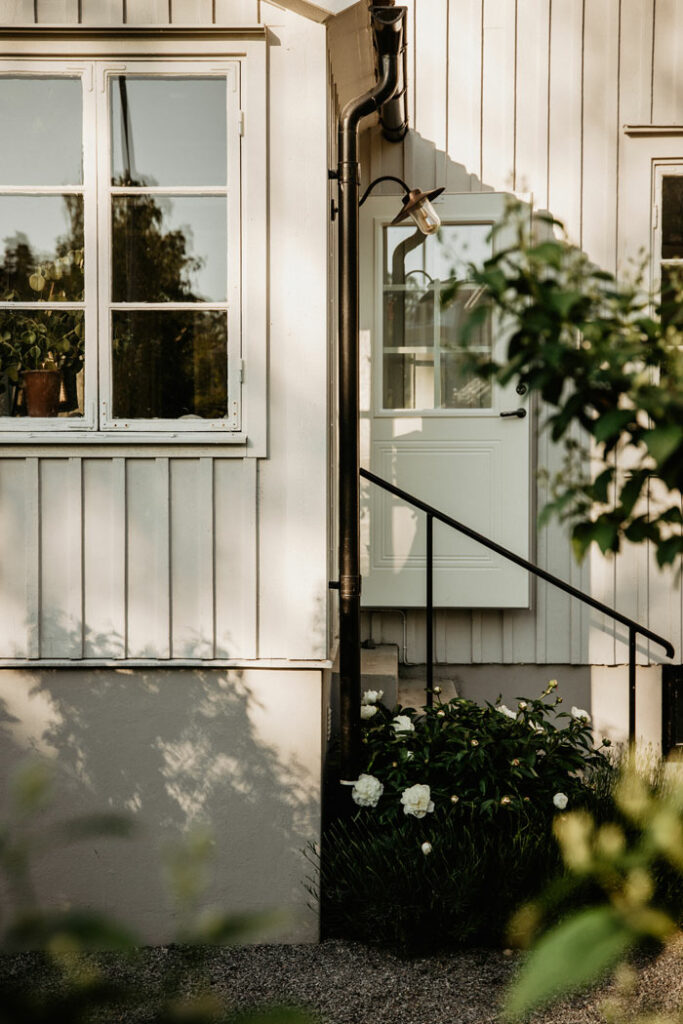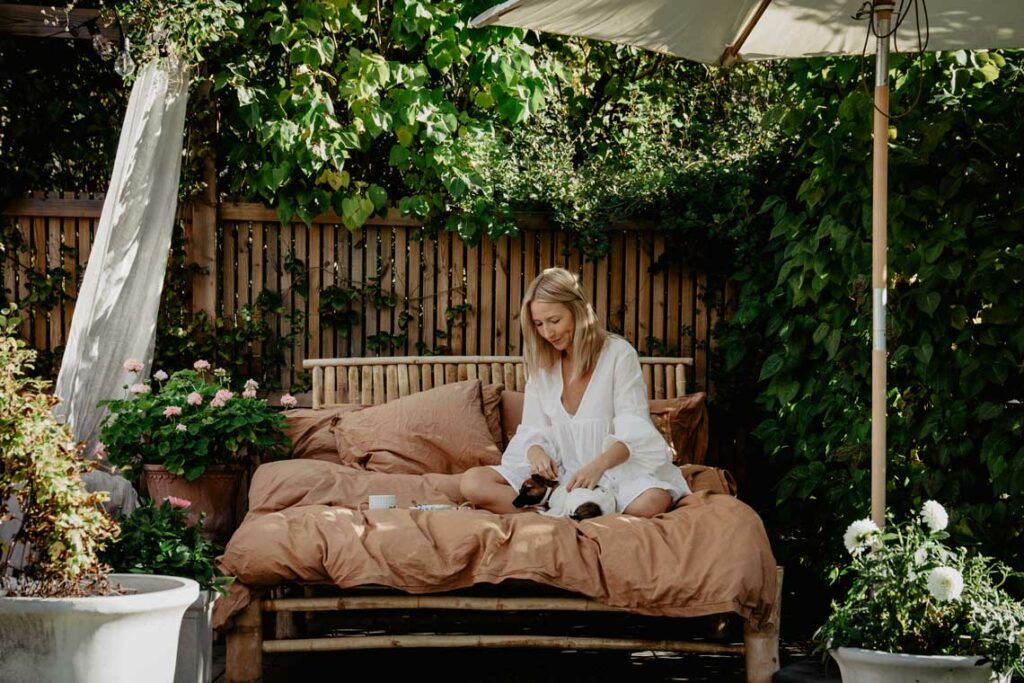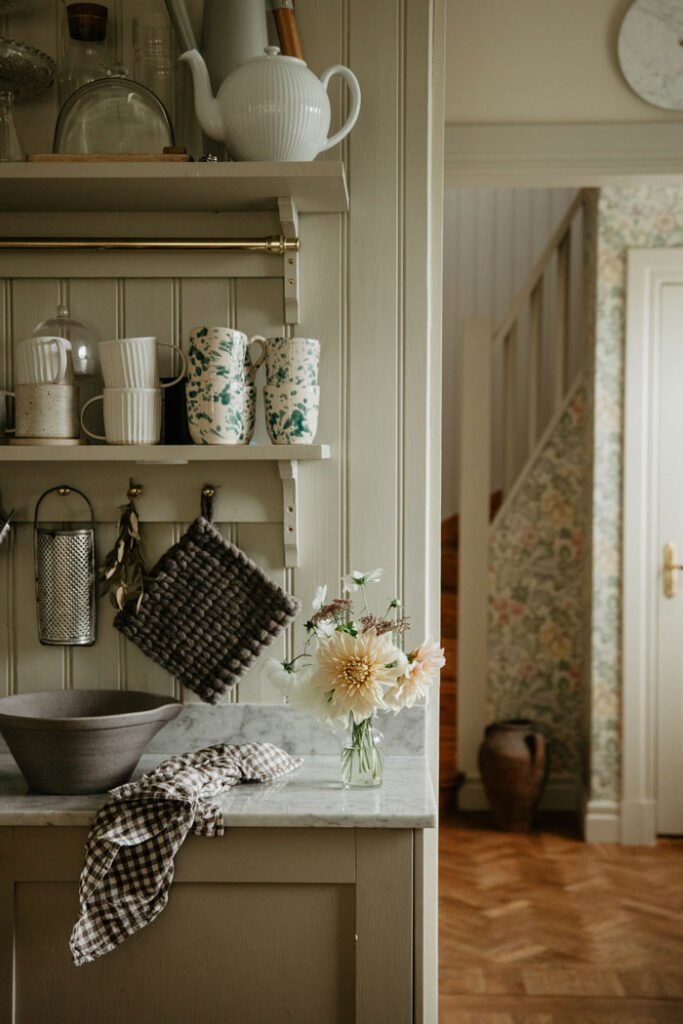 Keeps me awake: Children kicking me in the face. Our oldest has just started coming back to us at night, after sleeping in his own room for 2-3 years. Sometimes it gets very crowded.
My version of counting sheep: I close my eyes and fall asleep within a few minutes. When I was younger, I often had a tough time falling asleep. Now I always fall asleep at once.
My best midnight snack: Toast with a large cup of tea.
I last dreamt about: Probably a nightmare where I'm being chased by someone and suddenly can't run. It's like my legs are not obeying, and I run in slow motion. I always make it home and close the door when the chaser is just a few centimeters away from me.
My evening beauty routine: Clean my face, brush my teeth and apply Paula's Choice moisturizing face mask.
Favorite bedroom feature: The light is lovely. I also love that it is so big and spacious.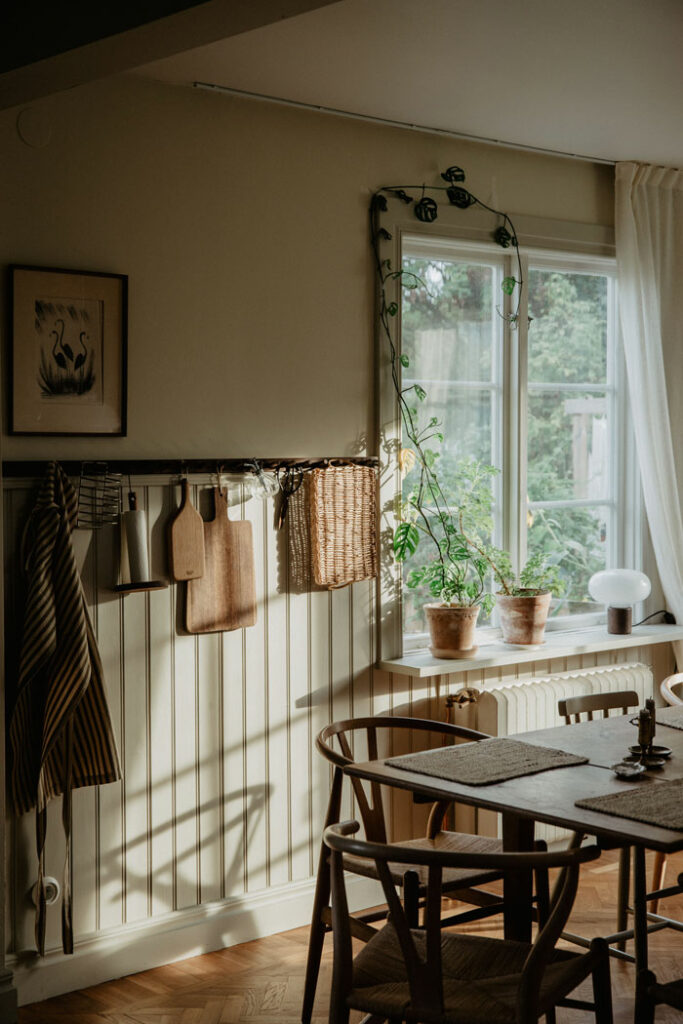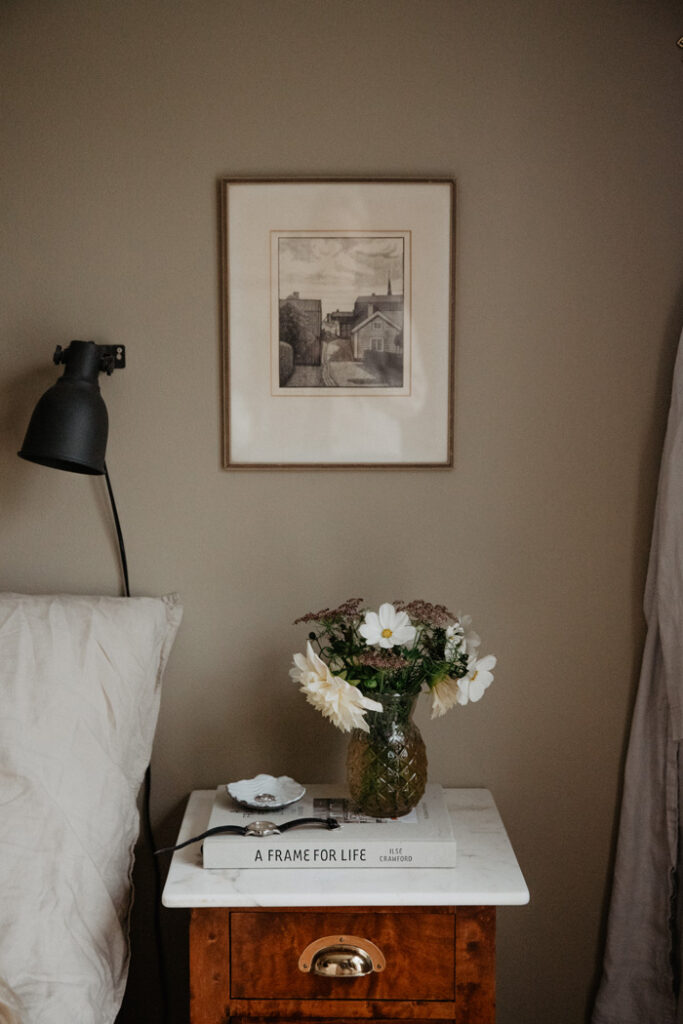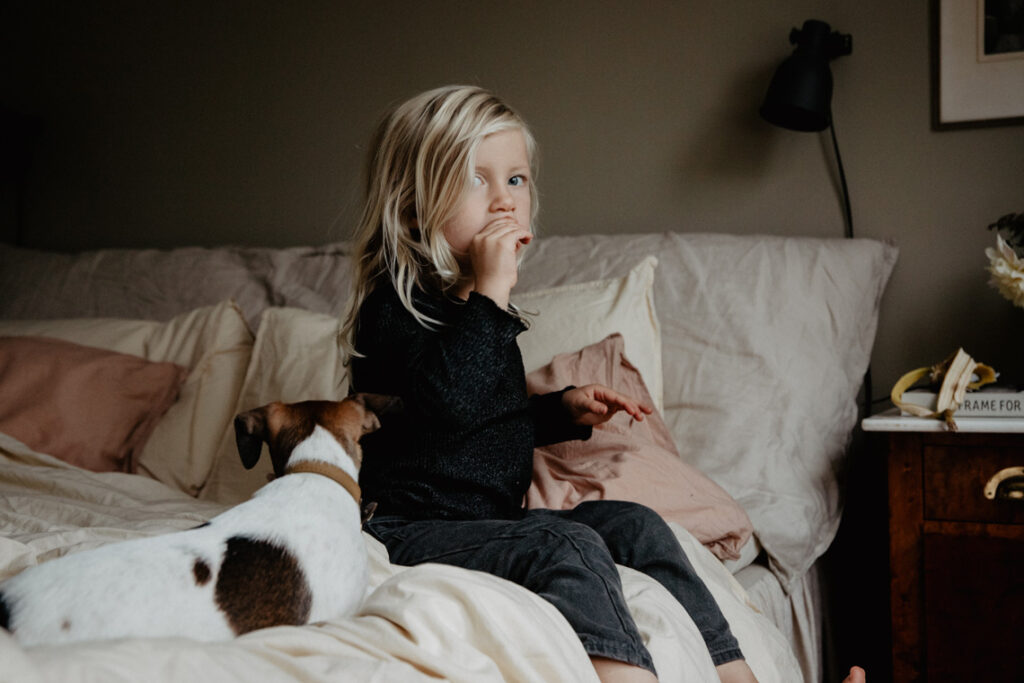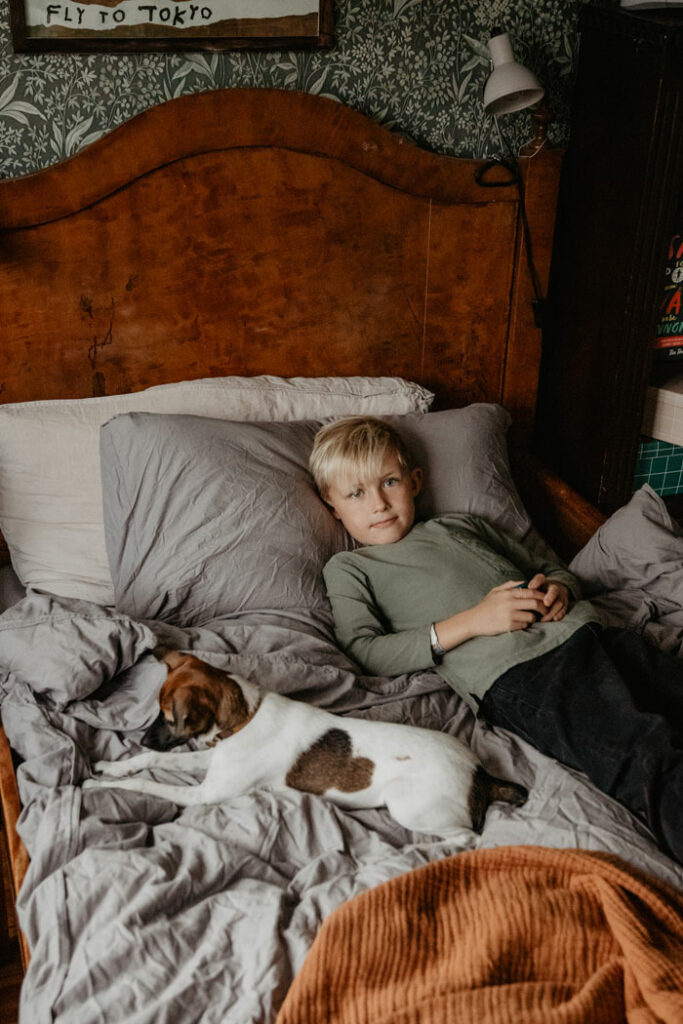 Wednesday morning starts: 6.45. I'll probably snooze for a while before I get in a hurry to make breakfast for the kids.
My alarm sounds like: The mobile's preset alarm. Ugh! Maybe I should change?
The first thing I see: One of my family members.
My morning mood: I'm so tired. Before the first cup of coffee, I really have to make an effort to be nice.
Everyday breakfast: My husband has often mixed me a smoothie of mango, blueberries, banana, quark, milk and raw eggs. It may sound disgusting, but it's really good! Otherwise, yogurt and granola!
Birthday breakfast: Fresh rolls in the kitchen and always singing and gifts by the bed!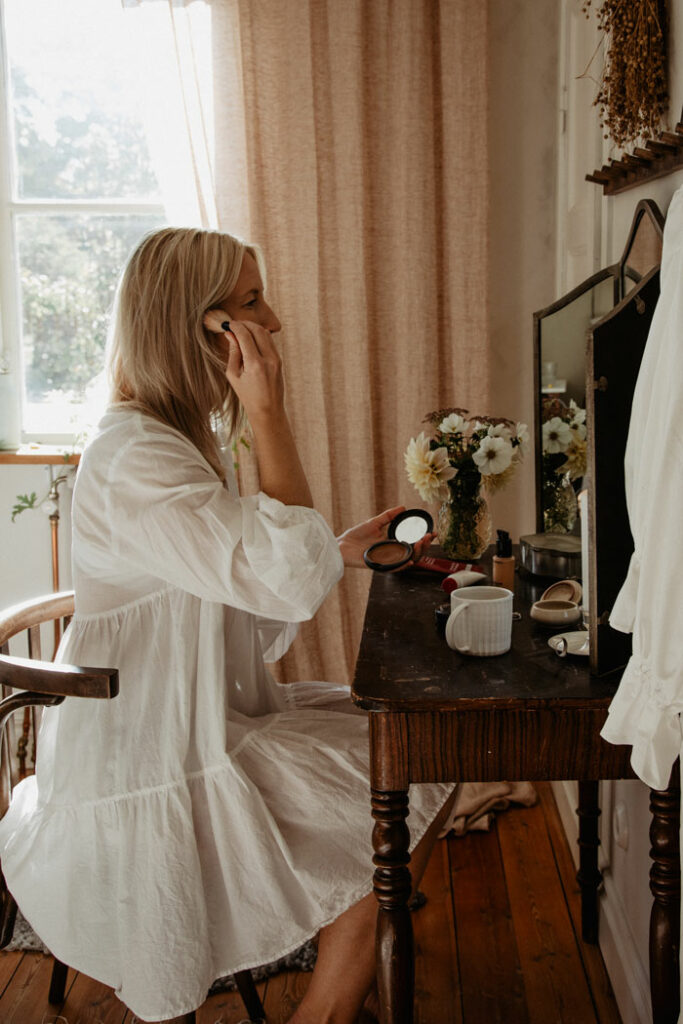 A dreamy weekend morning: The children sleep in, and we eat a slow breakfast in the kitchen together.
Morning beauty routine: I always wash and moisturize my face. I often apply a base with foundation and concealer and use a little blush and mascara. Ready!
My do's and don'ts when making the bed: I use a lot of pillows and fluffy duvets. It doesn't have to be so neat, but I often throw on a linen bedspread over half the bed! It's so much nicer to go to bed in a made bed, isn't it?
Also we just have to ask, how will you spend this upcoming summer days? I will spend them the same way as always. At the island of Gotland where my family has a house. And in the Stockholm archipelago where Ola's family has their summer house.
Text by Louisa Hammarbäck
Photo by Emelie Sundberg
Shop the look