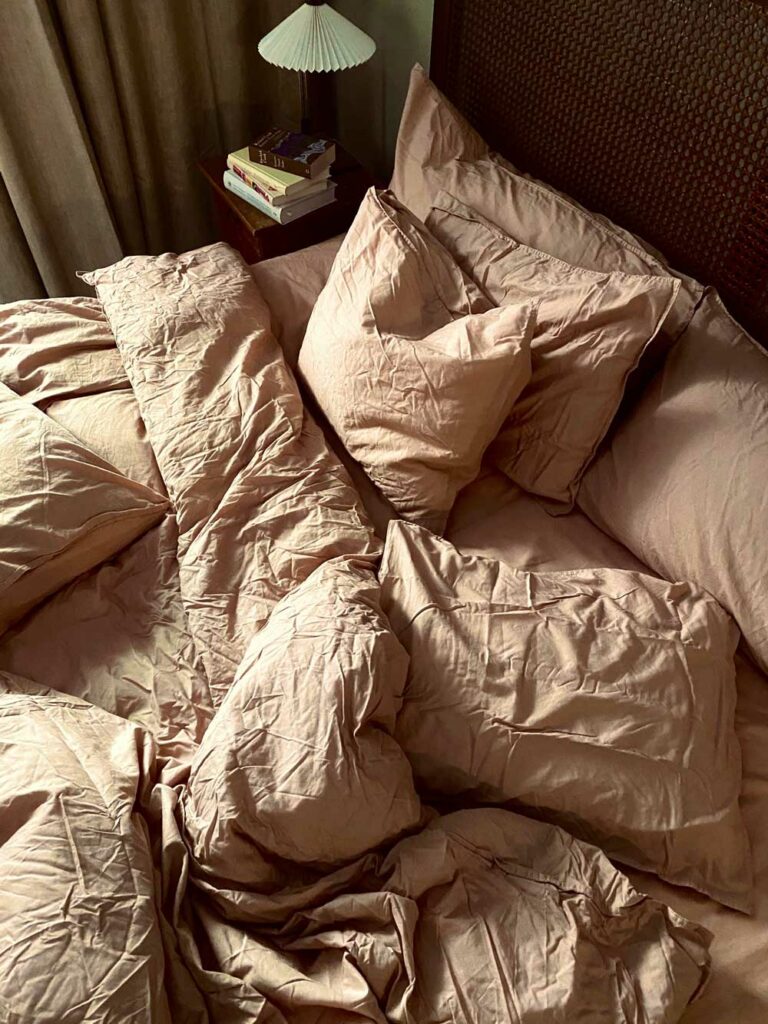 Peculiar circumstances call for peculiar measures. In the name of social distancing, we excluded our original photo team from our home visits and equipped ourselves with charged phones and selfie sticks instead.
Antonia af Petersens is Midnatt's PR strategist and content creator. We asked her to grab her phone and catch life on the fly for us. She guides us through her quarantine life, including psychological self-help bibles, kombucha brewing, and teething toddlers.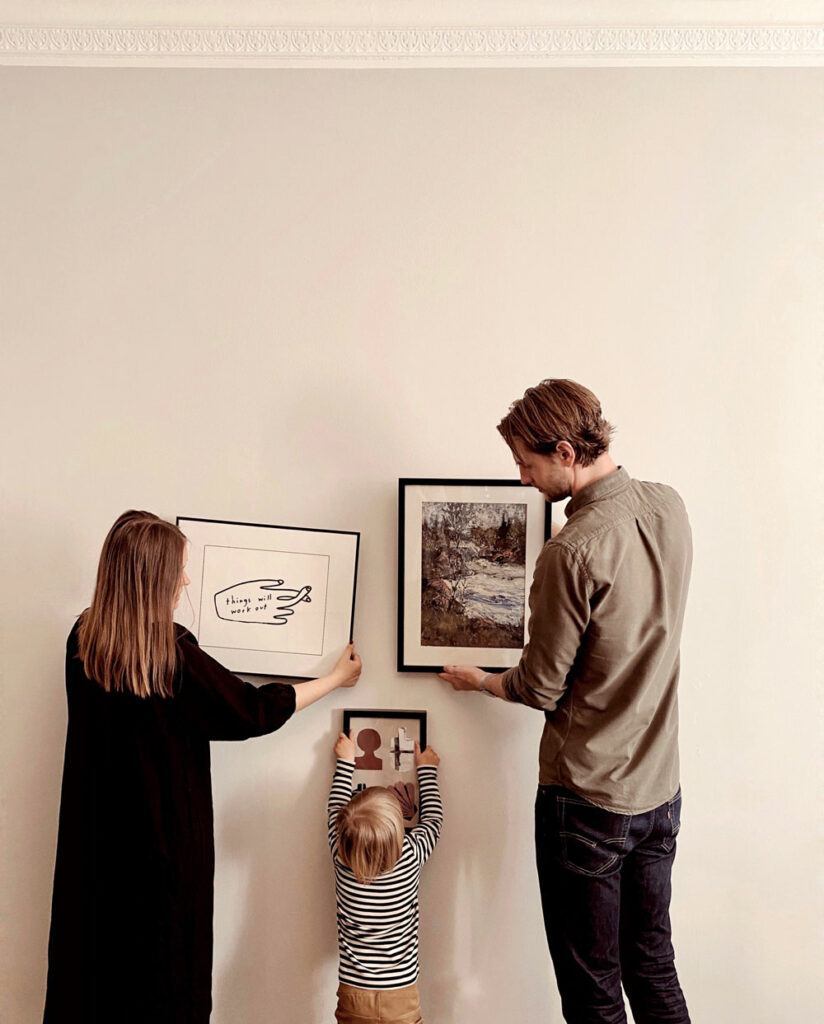 Blank walls are criminal
My husband painted the walls meticulous when we moved in and it feels like a huge, scary step putting the first screw in the wall. My current way of counting sheep is planning what should hang where, and the main decision issue is where to put the print "Things will work out". For a family of two slightly neurotic adults, this mantra should preferably remind us on every wall, especially in these days.
Balance of the bedroom
We've taken the bedroom-situation very seriously and fixed blackout curtains, proper nightstands, reading lamps, complete bedding (thx Midnatt). The fact that I often end up in a fetal position at the foot of the bed, or simply with a warm little body over my head is another story… The "perfect" bedroom features are at least an attempt to compensate what it means sleeping next to a two and a half-year-old.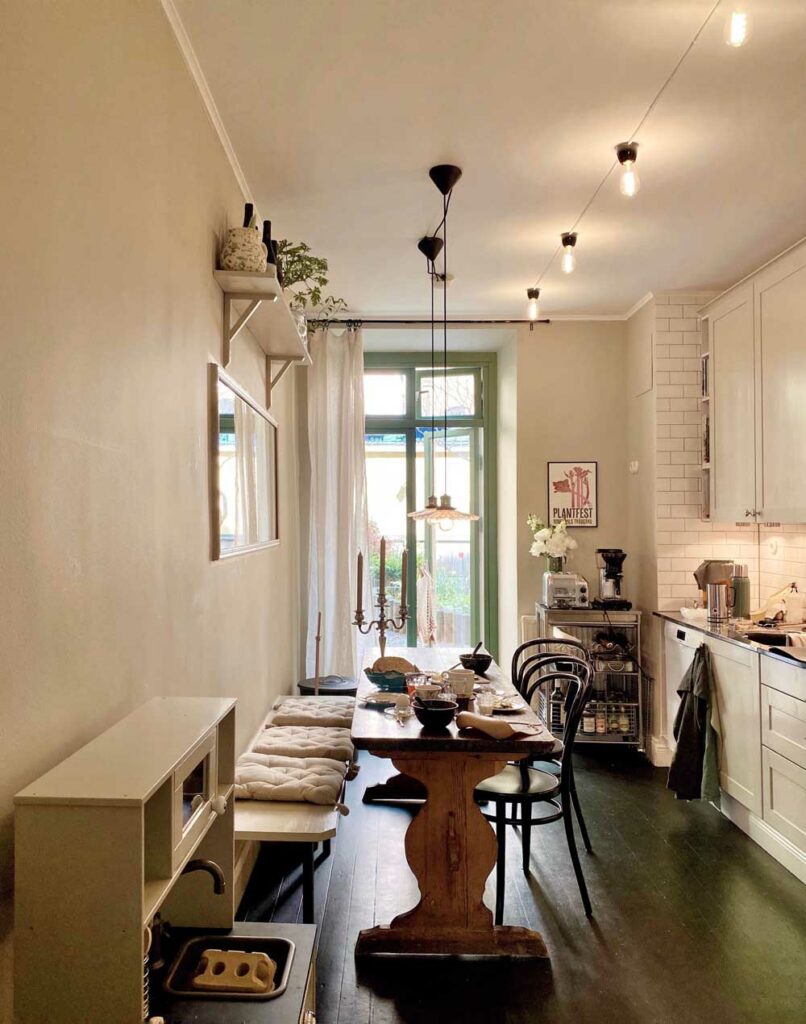 Made for many
It is quite ironic, that our intention with this home has been to make it a social place. Since we got the keys, we've fantasized about spontaneous dinners, long lunches, board game nights, and having friends and family that simply just stops by when they're in the area. Then social distancing happened. Now I'm really longing for late-night conversations around this table. Until then, I'm happy with the three of us enjoying each other's company on one half of the table.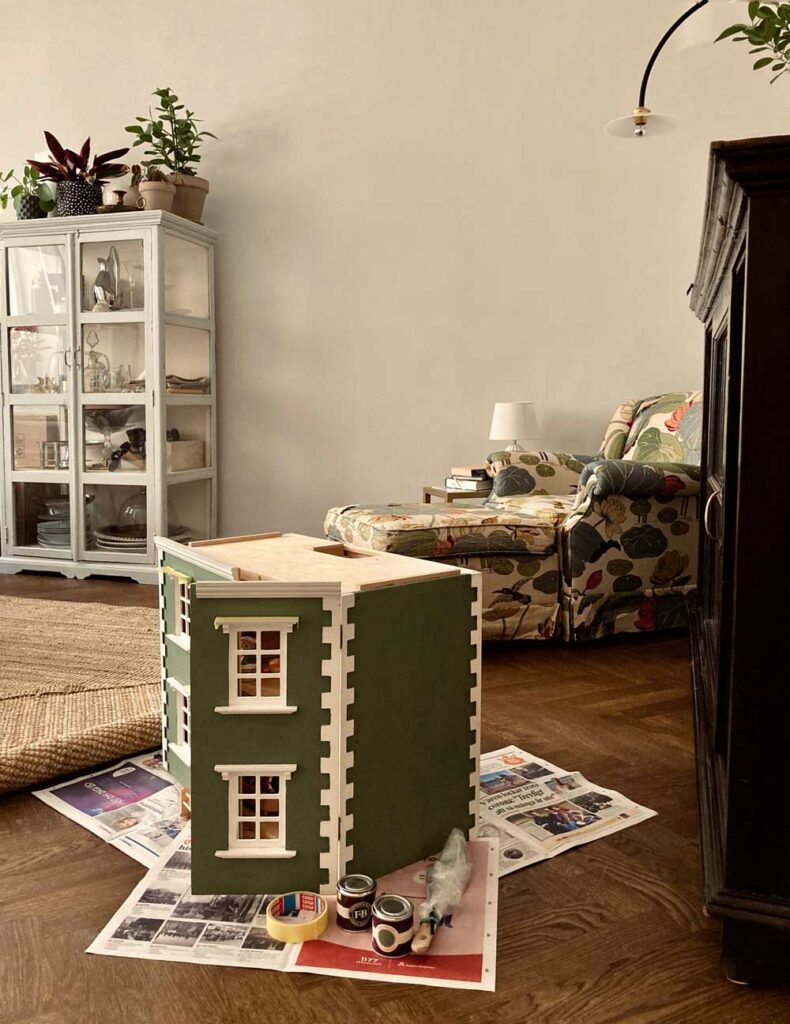 First things first
The to-do-list of home projects has been long since we're relatively newly-moved-in. Our son is still home with us during the days so many projects have been postponed. When we got a babysitting-slot the other weekend, I had my painting-priorities straight. (I don't know if my husband thought the dollhouse was of greatest importance, but he surely agrees the result tied the child room together. Not his own words, though).
Spring on wheels
This spring we have biked a lot. For obvious reasons the public transportations have been kept to a minimum, but instead, we've rediscovered how liberating it can be sitting on a bicycle and how reachable all parts of the city get on two wheels. For longer distances our son sits back in a bike seat but for shorter expeditions in our neighborhood, he enjoys his balance bike. It has been a great way to burn off energy.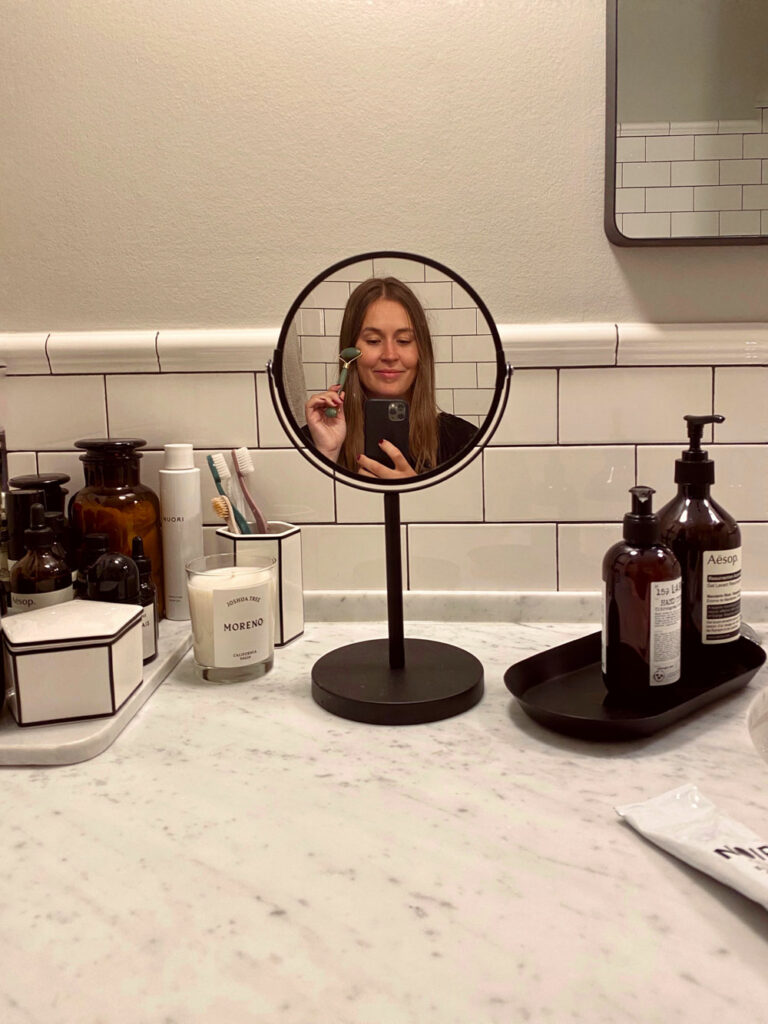 All-or-nothing
My interest in skincare certainly comes and goes. In periods I barely do nothing, but once in a while I deep dive in the area. My latest find is a jade-roller. This ancient Chinese medicine tool is supposed to de-puff the skin. I don't know, it might be a scam but it sure feels cool and soothing rolling this smooth, cold stone over a newly waked face. A sleepy head like I totally buys it.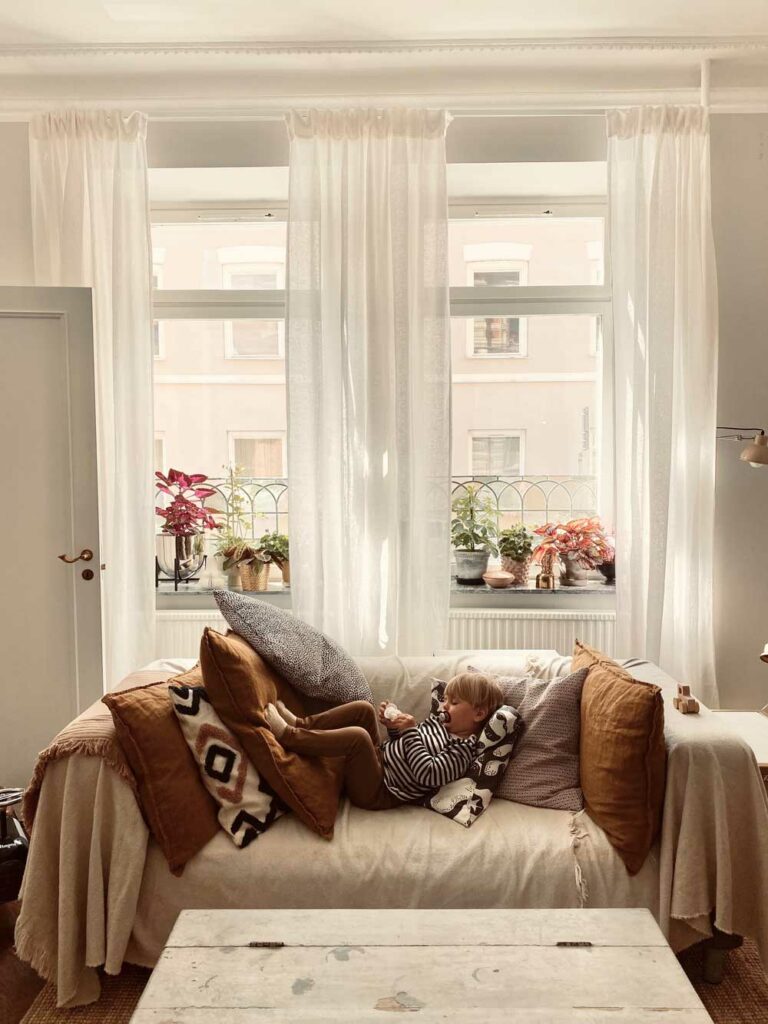 Staying in, staying chill
It's not the easiest thing trying to limit the pacifier use when all we seem to do, is cozying up and spending a lot of time home. Our rule is to only use it when it's time to sleep. Our toddler's way of bending this rule is to lay down on the sofa and pretend to take a nap. Cute and clever, I give him that.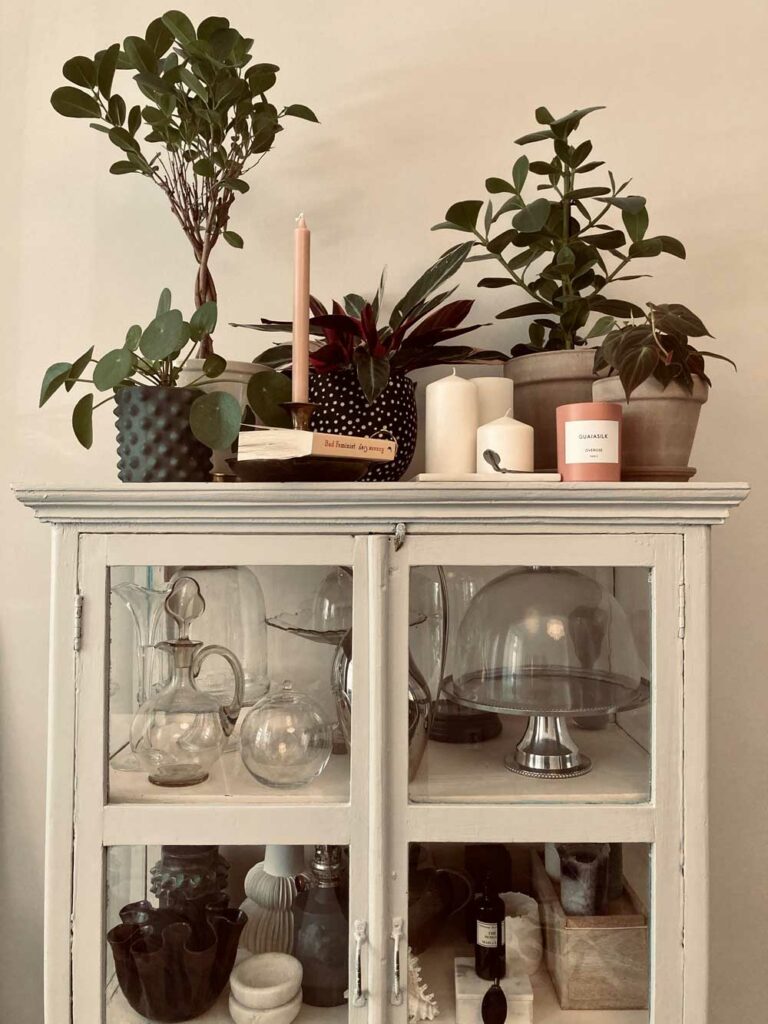 Teething
The other day I found him chewing on this pocketbook… There must be some teething going on that suddenly has turned him into a puppy. We find parts of eaten memory cards and half pieces of a jigsaw puzzle all over the apartment. So from now on, we keep things at a safe height.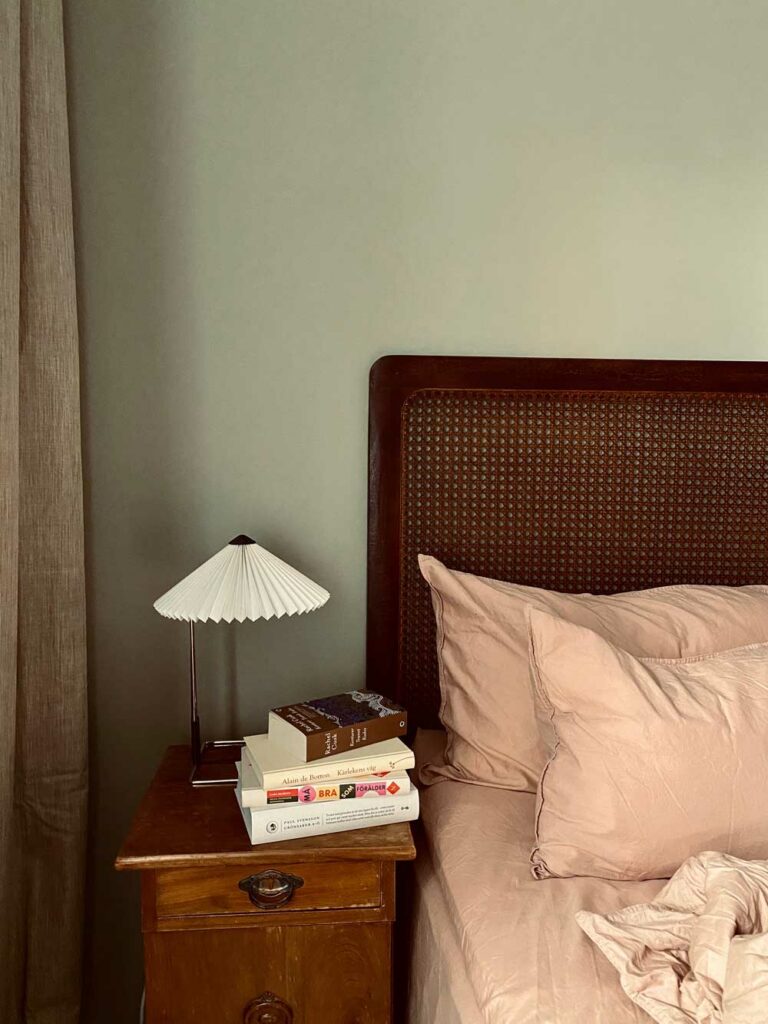 A library of self-help-books
If we don't watch tv-series until way too late (happens most nights) I read in bed before sleep. Cookbooks are a favorite genre that I gladly read from cover to cover. The other category on my nightstand is non-fiction self-help books. I know how mocked that type of books (and people reading them!) is, but a catchy title always piques my curiosity. Ask me anything about relationships or basic psychology and I probably have a reading list to recommend. I discovered The School of Life when we lived in London and love everything about it. I wish I had come up with the concept myself because the idea is brilliant.
Form vs function
The other day my husband came home with this enormous computer screen which he had picked up from his office. This is the not-so-very-photogenic reality working from home looks like. I'll bet he wouldn't mind bringing home an ergonomic chair as well.
A little helping hand
Pressing the button on the milk foamer is certainly the most exciting moment of breakfast preparation for our son. Something less exciting is that my husband has turned into an old man this spring who brews a full coffeepot in the morning and has it in a thermos the rest of the day. Jokes aside, I love him for being practical and truth to be told – perfectly brewed, ideal temperature java accessible whenever the craving hits, is actually really smart and an everyday-life-hack.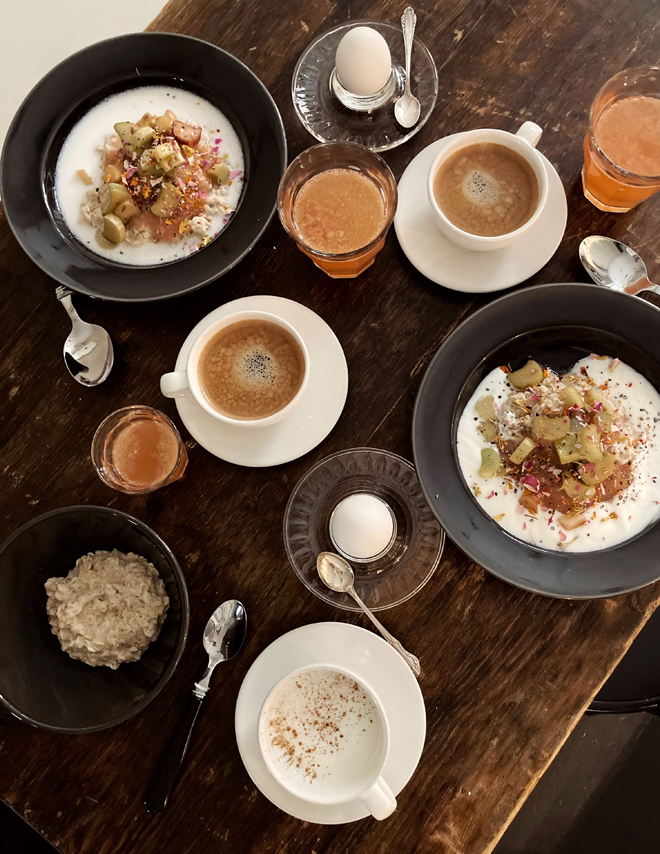 Guess who's sitting where
So, my son likes to prepare his babyccino (warm milk with cinnamon) for breakfast, mainly because he wants to help us with the foaming machine. Drinking his "coffee" from a cup is about the only thing he's picked up from us adults. We haven't been able to make him appreciate pickled rhubarb-topping on his oatmeal. Yet.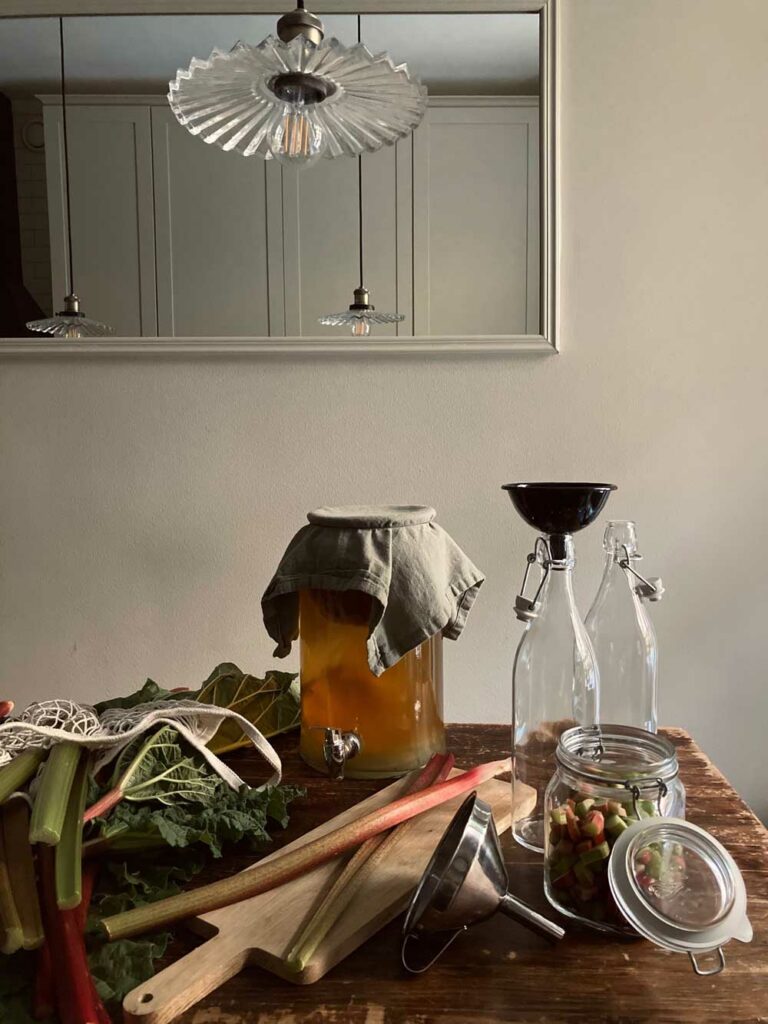 The "tea of immortality"
… well, don't fact-check me on that. I've already declared my fondness of pseudoscience. However, my sister and I took a kombucha brewing course at Spritmusem last fall, and we're now both hooked on this fermented drink. In my last batch, I experimented with rhubarb. I don't know how the result will end up yet since it still carbonating in bottles. My hopes are high. Fingers crossed.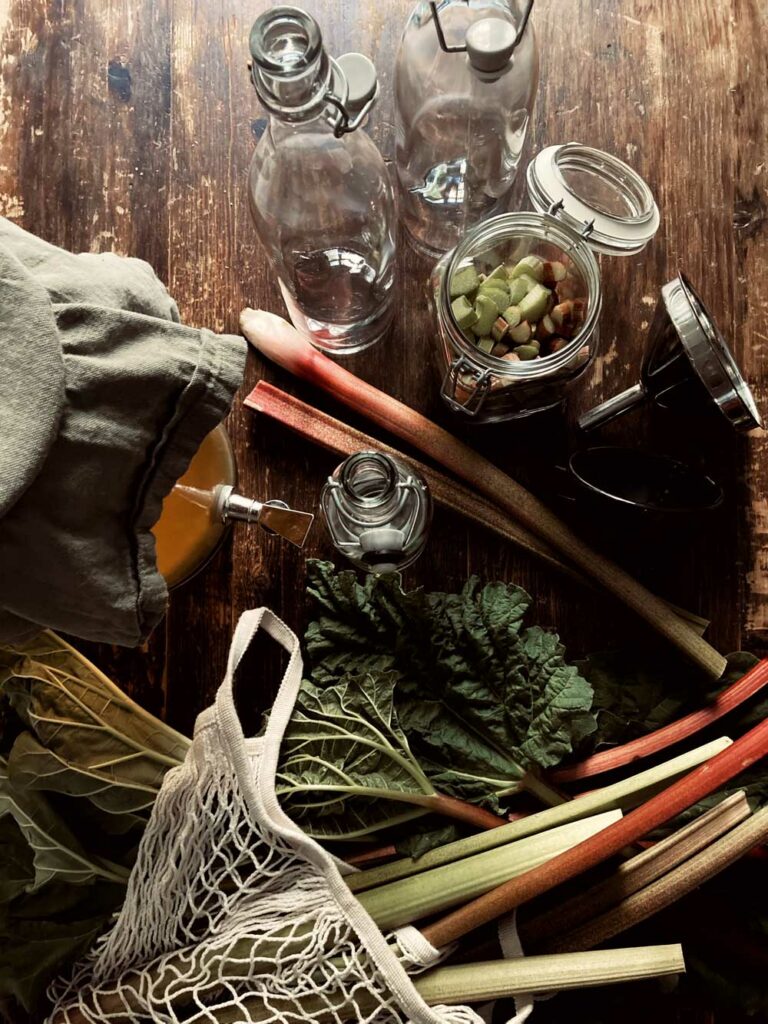 Words and images by Antonia af Petersens
Shop the look