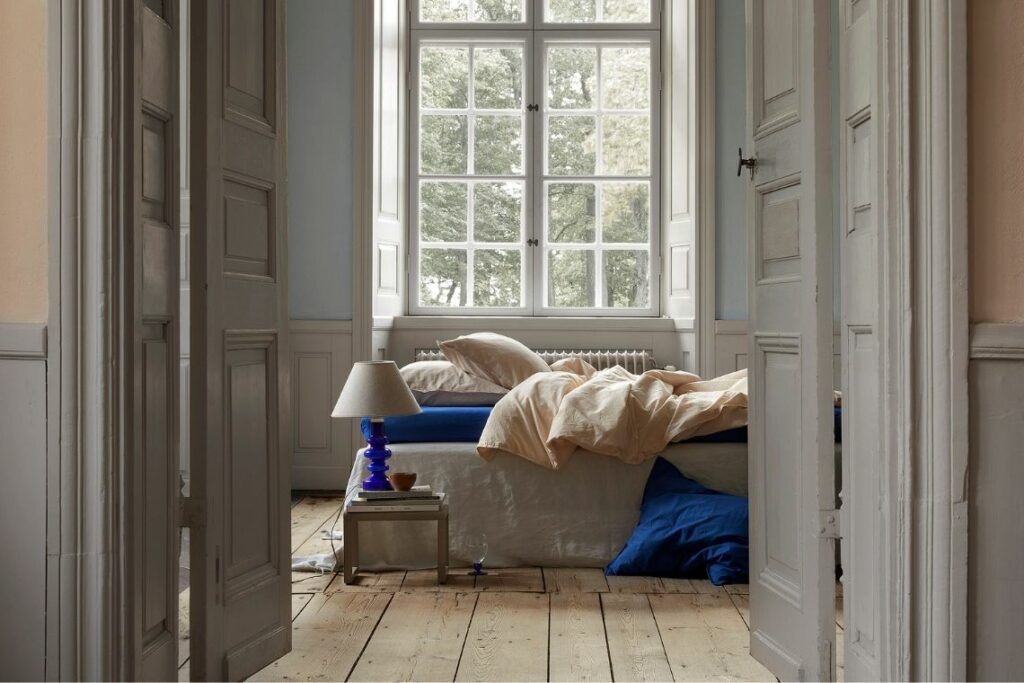 We are happy to finally introduce our fall special collection. It includes three new colors, a cobalt blue, a soft apricot and a soothing beige.
This special edition has the same cotton quality as our standard collection, but with a plain wash that gives the fabric a more natural structure and bohemian linen look. We call it our linen wash. The collection is a limited release only with us temporarily.
As always our organic cotton is 100 % GOTS-certifed.
The campaign is shot by talents Emily Laye and Ida Lauga. We had a little chat with Ida Lauga, a long-time collaborator of ours and one of the best home decorators we know.
Tell us about you and your job. What does a typical work week look like?
It's so very varied! Sometimes I sit at home and sketch and make plans, sometimes I run around town, and sometimes I stand in a studio or at a yummy location. Of course, the best is when it's a mix of everything!
We love these images you made. Tell us about the idea behind the styling?
I thought the new colors were really deserved center stage, so we wanted a grand location to really set the mood, and what's better than a castle?
What is your best tip for decorating your bedroom?
I want a bedroom without too many things in it, for me calmness is essential. In our bedroom, there is only a bed, chair, and a painting on the wall. That makes the bedding extra important!
Which of our news is your personal favorite?
The blue! Feels like dressing up the bed in a brilliant party dress!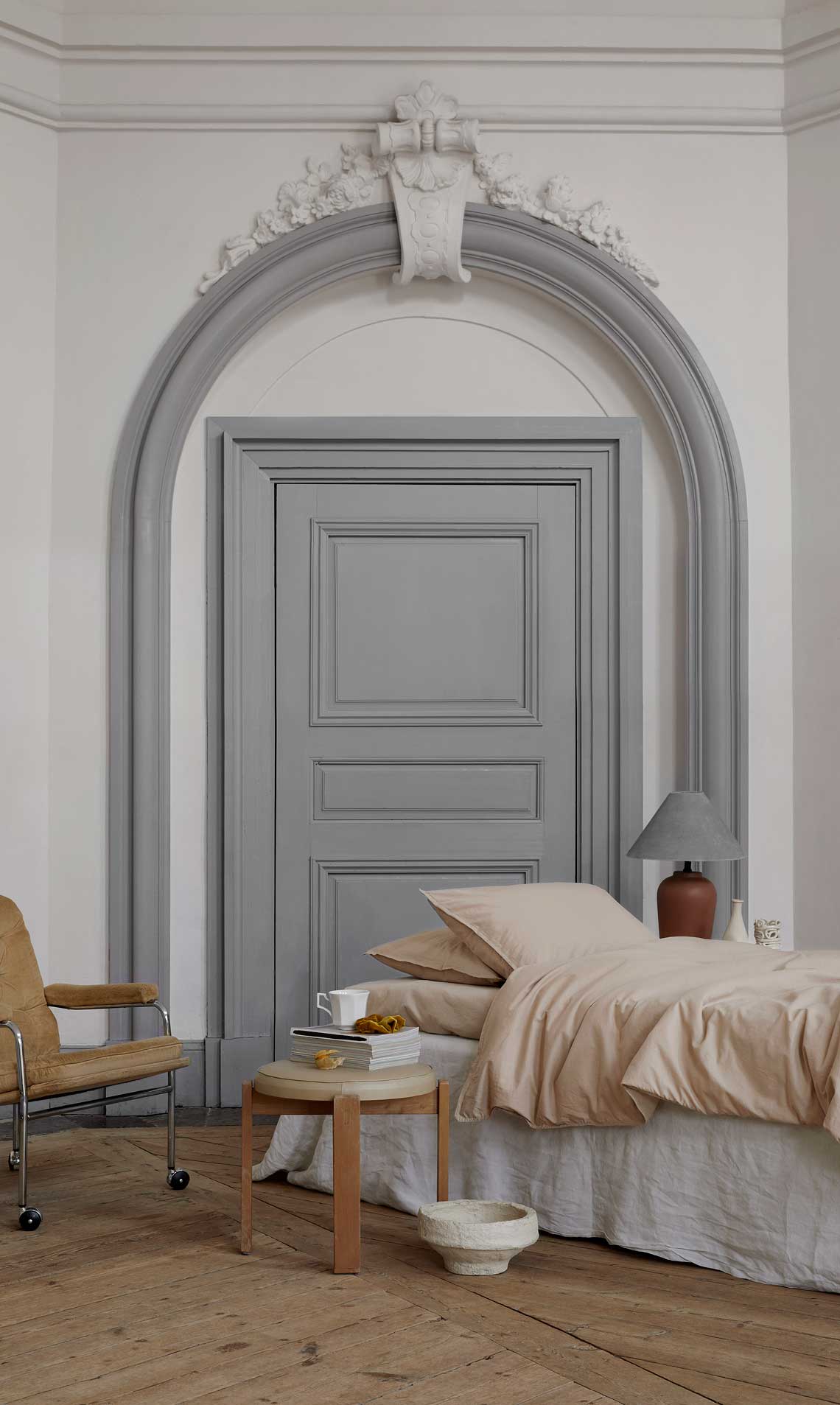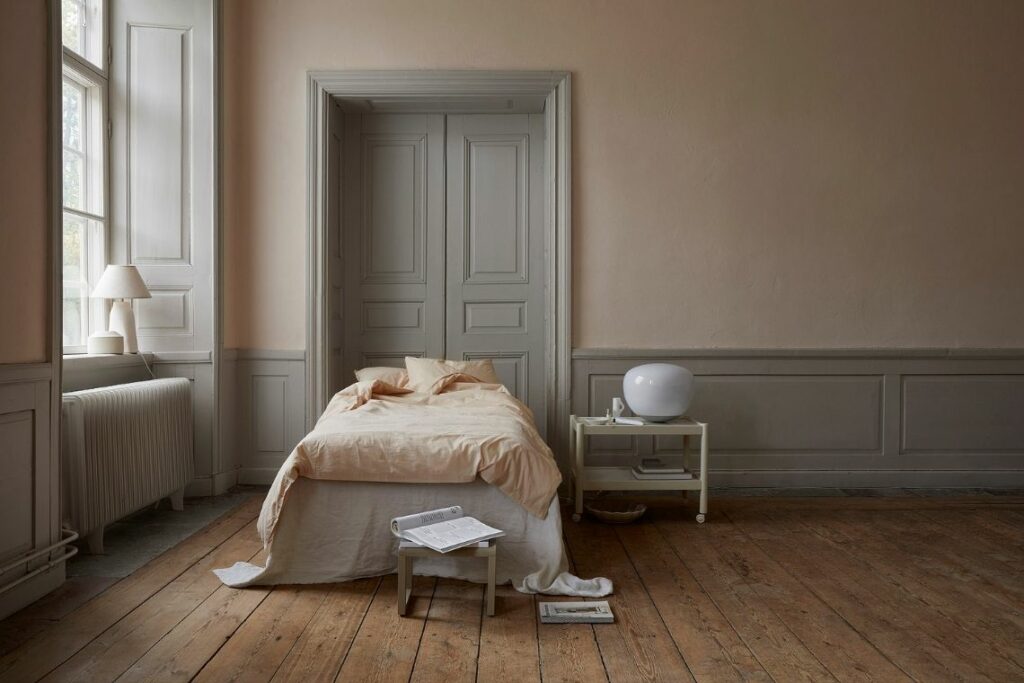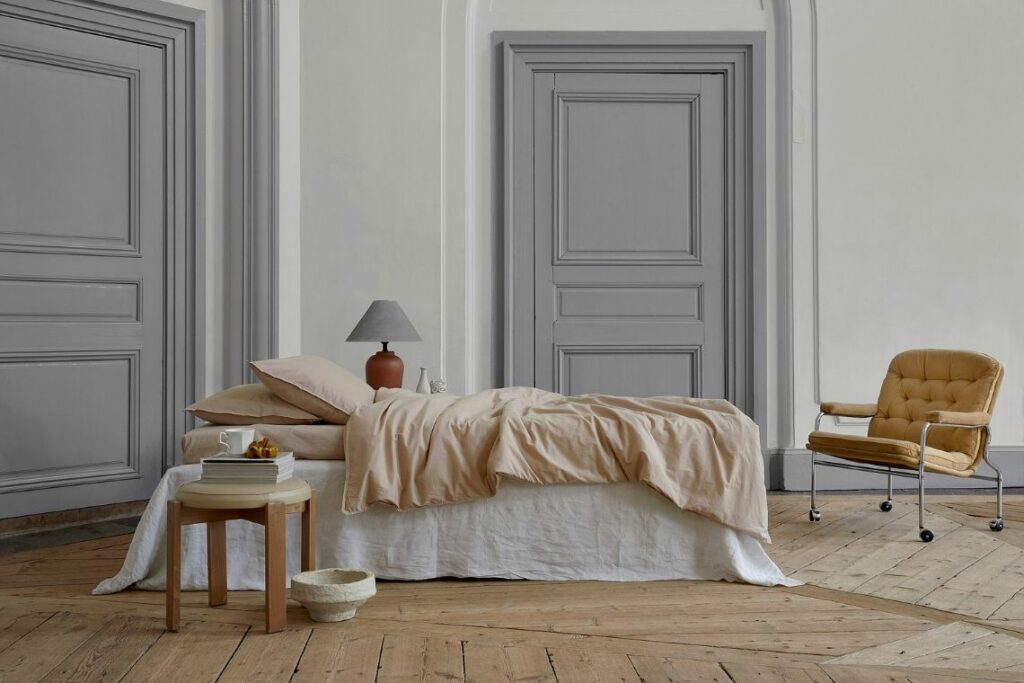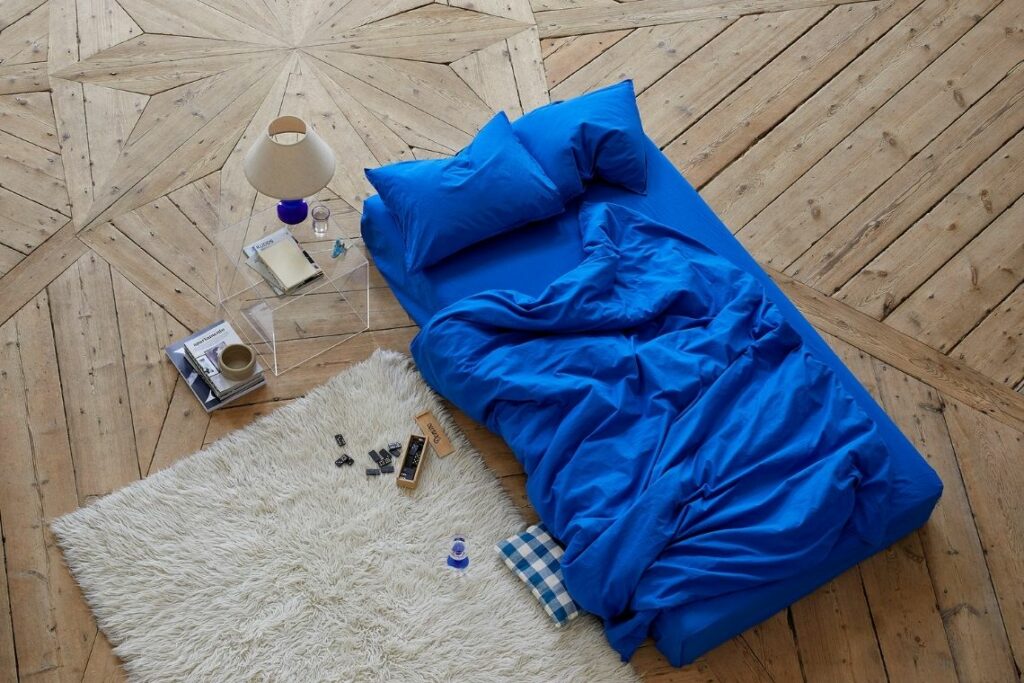 Shop the look